Stylish Male Celebs Who are Obsessed with Coffee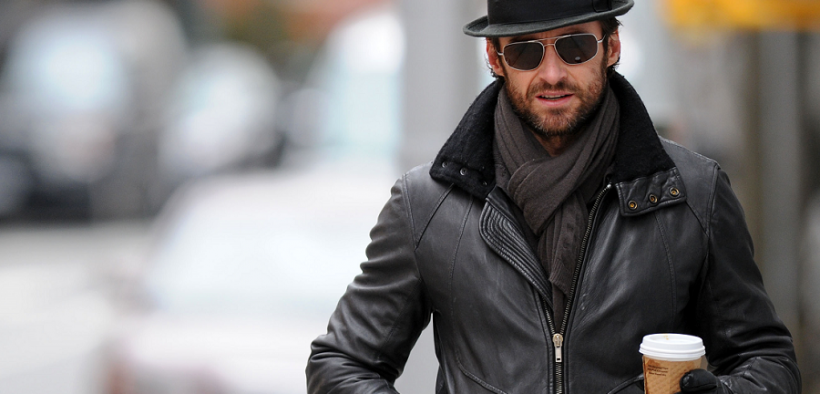 We all love a caffeine buzz in the morning – it can be a blessing to help you get through the day. Celebs also love their coffee; here are some stylish male celebs who share your coffee addiction:
1) Hugh Jackman
"Hugh Jackman" (CC BY-SA 2.0) by Gage Skidmore
Wolverine loves his coffee and he's also undeniably stylish. Check out his classic look at comic con. Jackman uses his love for coffee for good, in 2011 he launched the Laughing Man Coffee & Tea foundation to help coffee growers in poverty. According to a study conducted by Couponbox, the price of a Starbucks coffee can range from $2.85 in Warsaw, Poland, to $6.06 in Bern, Switzerland, so as coffee lovers we make quite an investment on our caffeine habit. Still, some coffee farmers around the globe are in financial need. We're proud of Hugh Jackman for doing his best to make a difference in the world.
2) Jackie Chan
"JackieChan_NYC_061013_07" (CC BY-SA 2.0) by ChairWomanMay
Jackie Chan is known for being one of the best action movie stars in Hollywood and his list of onscreen stunts is hugely impressive. He is also stylish, as you can tell by this picture of him at an award show wearing a cool martial arts-inspired outfit. Chan announced plans to open a chain of coffee shops throughout Asia in 2006, stating that "Coffee, like music and movies, knows no barriers. Coffee is also a language in itself. When you watch my movies, you think of Jackie Chan. When you drink coffee, I hope you will also think Jackie Chan."
3) David Lynch
"Sessão no Cine Humberto Mauro apresenta" (Public Domain) by Portal PBH
David Lynch is a legend of surrealist cinema and always dresses in his own unique way. His coffee obsession can be seen in his work – think back to Twin Peaks. How many times did you see main character Special Agent Dale Cooper sit down for a cup of joe? Lynch's coffee obsession goes beyond the normal love of coffee – he even has his own signature blend named after him. In an interview with Vice Lynch claimed that coffee was a source of inspiration for his work; saying that "Coffee is part of the art life. I don't know quite how it works, but it makes you feel really good and it serves the creative process."
4) Jerry Seinfeld
"Jerry Seinfeld's Wicker Car" (CC BY 2.0) by Wicker Paradise
Unlikely style icon Jerry Seinfeld is a big fan of coffee. His baggy polo shirts and sneakers were seen by millions in one of the most popular tv shows of all time, Seinfeld, and his casual style reflected what was hugely popular in the 90s at the time. Fast forward to 2012, and Seinfeld began showing off his love for suits and stylish automobiles in his new internet series Comedians in Cars Getting Coffee, which, as you might have guessed, features Seinfeld picking up famous comedians in classic cars and chatting over a cup of coffee. In an interview to NPR, Seinfeld said about the benefits of coffee: "We want to do a lot of stuff; we're not in great shape. We didn't get a good night's sleep. We're a little depressed. Coffee solves all these problems in one delightful little cup." A sentiment I think we all can relate to.
Apparently, some (if not all) celebs love coffee as much as the next guy. Coffee can have benefits for your health, as long as you don't overdo it, so don't be afraid to indulge in a cup or two a day.