The Absolute BEST Venues to Enjoy a Bottomless Brunch in New York City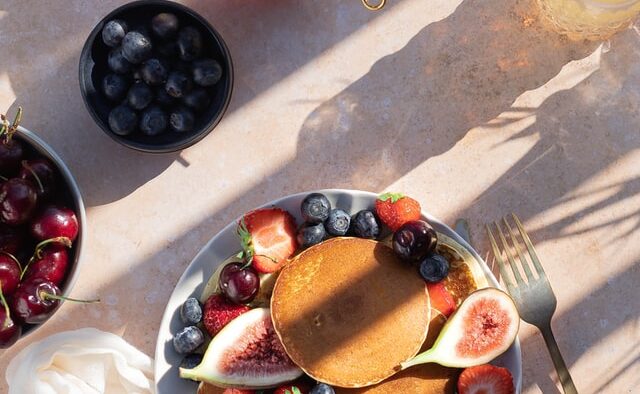 Do you enjoy the combination of a sumptuous brunch and an equally alluring cocktail? If so, the ability to experience a bottomless brunch in New York City should never be missed. The good news is that many locations cater to this desire and some are associated with truly stellar levels of customer service. Let's examine a handful of the top spots to better understand what to expect upon your arrival.
Planta Queen NYC
Many online bottomless brunch reviews have touted the numerous amenities which Planta Queen has to offer. First and foremost, this speakeasy bar affords excellent views of the Manhattan skyline; a nice touch when sipping on a tasty drink and when partaking from their extremely diverse menu. It has been said that their French toast is particularly delectable and their environmentally friendly approach is a nice touch. Planta Queen is open for lunch, dinner and late-night orders.
The Crooked Knife
The Crooked Knife is great if you are looking for an all-in-one menu. It provides bottomless mimosas and an entire meal for a mere $42 dollars (quite cheap when compared to some other locations in New York City). The Crooked Knife is located in Murray Hill and it is open seven days a week. Be sure to contact a representative to make a reservation in advance.
Agave
This next choice is known for its impressive selection of Southwestern American dishes (as the name suggests). Agave offers up a delectable margarita and the presentation of the food itself is phenomenal. Perhaps most impressive is the fact that you can purchase an all-you-can eat meal for only $33 dollars. Note that this includes two hours of on-the-house drinks. Be sure to bring an empty stomach, as Agave should never be missed.
Taco Vision
It has often been claimed that margaritas and tacos enjoy a hand-in-hand relationship. If you are a firm believer in this observation, Taco Vision represents a dream come true. This bar-restaurant is found within the heart of Midtown Manhattan and it offers outdoor dining during the more pleasant times of the year. Taco Vision offers a selection of endless drinks and food for $40 dollars, so be sure to take advantage of such a generous offer!
POCO
The term poco can be translated to "little" in Spanish and yet, there is certainly nothing diminutive about what this establishment has to offer. Poco provides fried macaroni and cheese, mushroom truffles and even smoked lobster (amongst other dishes). Also, they offer up to 90 minutes of bottomless drinks (mimosas and sangria). Why not rent a party bus in New York to take advantage of what this venue has in store without having to worry about the commute?
New York City offers numerous possibilities if you have been looking to experience a bottomless brunch in style. Please feel free to take a closer look at these locations to make the right decision. Either way, get ready to have a blast!