7 of the most beautiful flowers in the world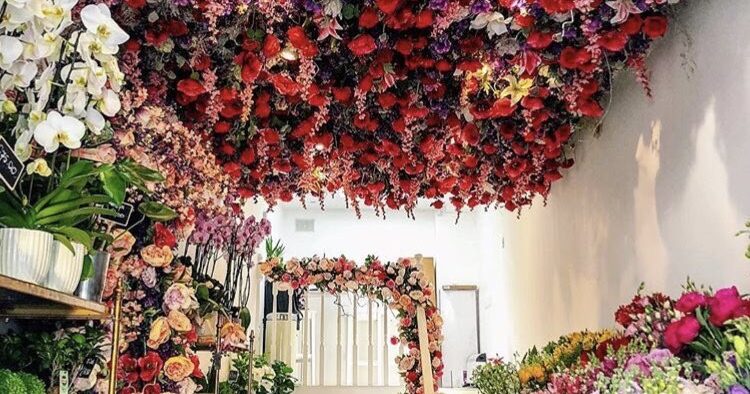 Flowers represent beauty in its purest form. It is one of the simplest pleasures of life and nothing beats that feeling you get when you wake up to a beautiful flower vase. People long for those seasonal blooms and can pay anything to witness them. There are lots of beautiful flowers around us and most times when people walk into flower stores, they end up getting confused about what to get. Below is a list of the 7 most beautiful flowers to make you spend less time in flower shops.
1. Dahlia
Dahlia is available in different colors like pink, orange, white and red. It is one of the vibrant flowers your florist will convince you to pick, if you seek their opinion. Some of them come with exciting color gradients.
2. Marigold
If you love the color yellow, then this is for you. Marigold perfectly combines the color green and yellow in a way that leaves you excited. The color green brings you closer to nature and on a closer look, you will notice subtle color variations that would leave you amazed.
3. Hydrangea
Hydrangea blooms like a shrub and comes in different colors such as blue and pink. Blue flowers are hard to come by and Hydrangea is one of the few flowers that combine the color blue with green in a way that would leave you feeling happy all day.
4. Rose
No conversation on flowers can hold without roses being mentioned. The elegant petals and bold colors of this flower make it stand out in the midst of others. It is one of the most preferred flowers worldwide. If you are looking for the best bouquet to express your feelings to a loved one, no flower can do it better than rose.
5. Lilac
The color purple has won many hearts over the years. Lilac billy combines purple and white in a way that you have never seen before. It comes with elongated petals that adds to its uniqueness. If you are a lover of purple, lilac will find favors in your eyes.
6. Orchid
Orchid is another beautiful bouquet that you should consider buying for any special occasion. It has a unique a shape and color combination of white and green. Orchids may not have the color gradients other flowers offer, but surely it is a flower that would hook your attention for a long time.
7. Iris
This flower looks like the work of a very talented artist who took his time to paint and arrange the colors blue, purple, white and yellow step by step. It is hard to ignore iris while searching for flower to order from a flower delivery and ignore even if you ignore Iris, you will always come back to ask for it another day.
Choosing the right flower from a flower delivery London can be challenging when you have so many of them in front of you. Most people prefer to seek the opinion of a florist. One of the best places to buy flower bouquets is Moyses Stevens and the good news is that the florists can also help you make choices.