Is A Hair Transplant The Hair Loss Solution For You?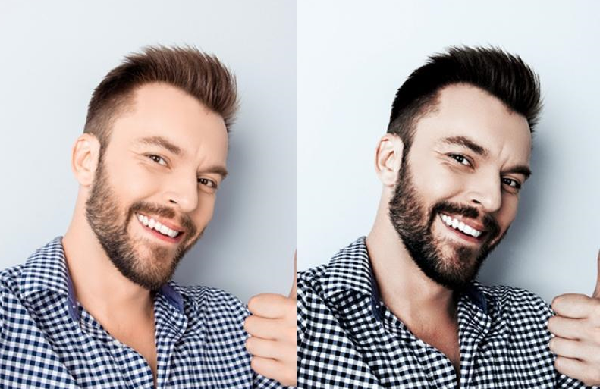 When it comes to losing your hair or experiencing even the earliest signs of your hair thinning, you can become self-conscious and may feel like you are losing your sense of style. For many men and women, grooming is an exceptionally important part of their health regime, but as we begin to age our hair can naturally thin and begin to fall out – particularly if your family has a history of male or female pattern baldness. Fortunately, there is a solution – a hair transplant. While some people seek a private hair transplant at home, others turn to a cheap hair transplant abroad where they are able to find excellent quality with the procedure of their choice as well as some of the world's most reputable surgeons – all within a budget that they can afford. However, those who are still in the research phase may be concerned about whether or not a hair transplant is truly the right solution for them. Here, we're taking a closer look at all of the factors that you should consider.
Types Of Hair Transplant
There are a number of different types of hair transplant techniques that you can choose from, depending entirely on the severity of the hair loss and your hair type.
FUT – This is the more traditional form of hair transplant, and this stands for follicular unit transplantation. FUT procedures will remove a thin strip of your hair for the donor region and this is then transplanted into areas of the scalp which require the hair transplant.
FUE – While FUT is traditional, it can often leave linear scarring, which is why follicular unit extraction is often preferred. FUE transplants a hair graft one by one from the donor region to the area which requires the transplant. This is a much more precise method, but the yield of grafts is lower than that of FUT.
Direct Hair Implantation – Also referred to as DHI, the direct hair implantation is a very specific and innovative treatment. The procedure can utilise a technique known as the Choi Implanter Pen, which can involve a large number of surgeons who will place the grafts, further minimising the risk of hair follicles dying or being damaged. DHI often results in reduced trauma. However, the precision of the technique means that only a small number of grafts can be performed, and the procedure often takes far longer than an FUT or FUE procedure.
Unshaven Hair Transplant –  Typically preferred by females, an unshaven hair transplant offers patients the opportunity to have just a small part of the hair (the donor area) shaved, instead of the whole head as traditionally required. Also known as U-FUE, the process is very similar and hair follicles are extracted individually.
Alongside the techniques listed above, there are other innovative techniques suited to those from Afro-Caribbean descent, as well as new technologies such as 3D Printing which could produce a number of other techniques.
Do Hair Transplants Last?
For many a hair transplant procedure is a permeant solution to hair loss, meaning you can benefit from luscious locks for the rest of your life. However, it is important to remember that you should look after your hair as much as possible, particularly if your hair loss is as a result of traction alopecia (often caused by tightened braids, chemical relaxing or other damaging hair treatments). If you damage the newly implanted hair follicles then there is chance that you can see some forms of hair loss. Also, if you suffer with androgenic alopecia (male or female pattern baldness) and only have a small part of your scalp treated, you may find that other areas of your scalp away from the transplanted area may require a hair transplant as time goes on.
Alternatives To A Hair Transplant
Despite a hair transplant offering an excellent, permanent solution for those who suffer with hair loss, if you are in the early stages of hair loss then you may want to consider an alternative.
PRP Therapy
PRP Therapy is one of the most effective, non-surgical hair transplant alternatives to consider. If you are noticing that your hair is beginning to thin, but it is not yet at a stage where you require a full hair transplant, then PRP therapy could be the best option for you. PRP therapy can help to rejuvenate the hair follicles in the scalp to promote growth and therefore help to slow down hair loss. PRP therapy utilises platelets which are well known for their growth qualities. PRP therapy can also be combined with a hair transplant treatment from some clinics in order to promote scalp healing and further improve natural-looking results.
Laser Therapy
This hair transplant alternative is actually available as a device that can be used at home and is ideal for both male and female pattern baldness. This treatment helps to revitalise the scalp and is also designed to reinvigorate existing hair follicles to further improve overall health. While these are a viable alternative, some are concerned about the side effects of the lasers. The treatment is also quite costly when performed both at home or in a clinic.
Going Bald Gracefully
If none of the options listed above are quite right for you, then you may want to consider simply accepting your current hair loss and going bald gracefully. However, for men, this shouldn't impact your self-confidence too much – with Billy Zane and Jason Statham regularly being voted as 'sexiest men' in a series of magazines. Make sure you moisturise with matte lotions in order to ensure your head doesn't become a reflective disco ball (literally) and protect it from sun damage to ensure that you are not at risk of types of skin cancer. For women, accepting baldness can be more difficult but that doesn't mean it's impossible. In fact, going bald is quickly becoming a style! Grace Jones, Sinead O'Connor, and Amber Rose are just a few of the notable mentions when it comes to shaving their head. Shaving your head is a bold look which many are able to rock like beauty queens – so adopt this as part of your style to really stand out from the crowd.