Must Have Travel Accessories for Your Man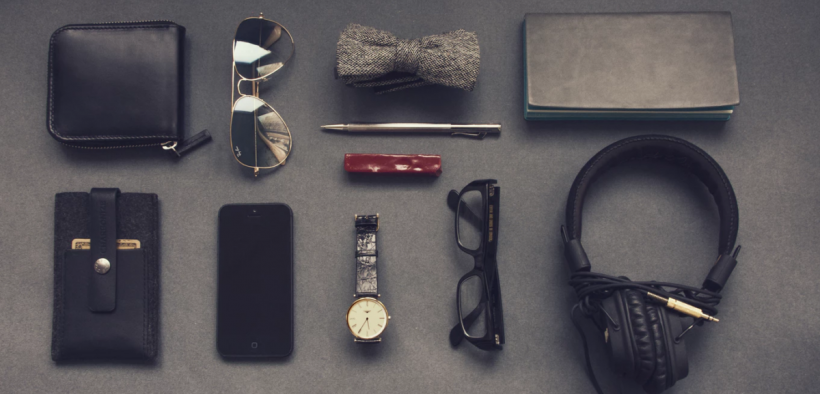 Whether you are a frequent business miles flyer, travel enthusiast or someone who is going for a vacation after a long time, there a lot of things to remember and pack for the trip. The honest truth is, traveling can be a pain. Most of those who have gone outside the country, whether for business or for pleasure, know that red-eye flights can mess up body clocks, going through security can be a hassle, and killing time in the gate area can be boring.
Fortunately, there are travel accessories and gadgets that can help with little inconveniences so that you and your man can go through the hustle and bustle of airport to destination and vice versa a little easier. Check out this list of must-have travel accessories you and your man can benefit from:
Toiletry Bag
A toiletry bag is a must-have for any traveler and yes even men should have them. It should contain all the necessary skin care and grooming essentials like a shaving kit, nail clippers, tweezers, deodorant, and more. A good kind to have is the hanging toiletry bag variant because instead of unpacking your toiletries on to your hotel's countertop, you can hang the bag instead and keep all items inside.
Travel Wallet
While it is encouraged to spend money on travel for new experiences, it is not a good idea to travel and put all your eggs in one basket. Yes, you should bring your main wallet containing the money and identification you need, but always expect worst-case scenarios. Travel wallets from Groovy Groomsmen Gifts can be alternatives you can use when you stroll around in a foreign country while leaving your main wallet at your hotel. If worse comes to worst, you still have your main wallet and emergency funds.
Sturdy Laptop Bag
If you need to travel with your laptop for business, invest in a good quality leather messenger bag. They're stylish— they look great with your suit or any smart casual outfit you have for the day, and they are durable to keep your important laptop in place. Furthermore, they're comfortable and can be used daily and not just for travels.
Phone Travel Case
It is known that smartphones are one of the easiest things that can get destroyed when traveling. Whether by rain, dirt, dust, sand or being dropped at a height accidentally, a travel case is handy to prepare for situations like this. It's worth picking up a hardy Android or an iPhone travel case before you hit the road and with thousands of designs out there, you're sure to find the best one for your phone.
Noise-Cancelling Headphones
The gift of music using the headphones that comes with your smartphone is good for when you travel, but nothing is as life-changing as a good pair of noise-cancelling headphones. Fatigue is an inevitable part of traveling so sleep is always a necessity, but it can be a little difficult to get some shut-eye especially when the place is noisy. Block out the sounds of loud-talkers and babies crying with some music or old-fashioned silence and get that power nap you so badly need.
Portable Chargers
They should be hailed as the one of the top must-haves for any traveler with a lot of gadgets. You will find that you will never have to rely on an outlet again to charge your electronics when you have a heavy-duty portable power bank with you. When choosing one, make sure that it can power multiple devices and comes with a durable casing so it won't malfunction on a few bumps and drops.
If you are going for functionality and style, travel accessories can be expensive but they're worth investing on because it can be used for future trips. They may be tagged as accessories but they provide so much convenience that they may become vital elements in your travels. Do you have travel accessories you always carry with you when going on trips? List them below in the comments.