All You Need to Know About Dental Crowns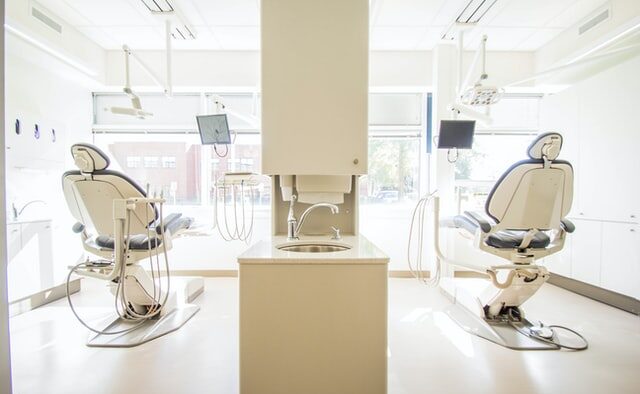 Dentists often use crowns to prevent damaged teeth from undergoing further wear and tear. Manufacturers make these dental caps using a wide range of materials including porcelain and metal. According to Peak Family Dental Care, a dental practice in Cottonwood, Arizona, there are many crow options available to match your needs and budget.
If your dentist has advised you to get a crown, please read through the section below before you decide which type of crown would be suitable for you.
Materials Used for Making Dental Crowns 
Dental crowns can be made from a variety of materials. Each material has its own benefits and downsides. The most common materials used for manufacturing crowns include:
Metal
Ceramic
Porcelain
Composite resin
Zirconia
You can also get a crown made by combining multiple materials. For instance, dentists often use porcelain crowns that remain bonded with metal. Ideally, you should allow your dentist to decide which material would be best for you. However, you should not shy away from informing him about your preferences.
Here are a few factors your dentist may consider when choosing materials for your dental crown:
The tooth's location
Whether or not the tooth becomes fully noticeable when you laugh or smile
How much of your natural tooth is left
Position of the gum tissue
Color of the adjacent teeth
Other Classifications You Must Know About 
Temporary crowns: As their name suggests, temporary crowns would remain in your mouth only for a specific period. Your dentist will use an easy-to-remove adhesive to place these crowns on your teeth. This ensures that the temporary crowns are not as robust as their permanent counterparts.
Temporary crowns are usually placed while patients wait for their permanent crowns to be manufactured. Placement of permanent crowns takes place only after the removal of the temporary ones. As a result, getting a temporary crown means that you'll need to visit your dentist twice for the process to be complete.
One-day crowns: Installation of one-day crowns takes place in just one appointment. Dentists use methods such as CAD (computer-aided design) and CAM (computer-aided manufacturing) for enabling same-day installation of dental crowns. While this procedure is quick, you should opt for the longer process if you want your crown to look more natural.
Do You Need a Dental Crown? 
Individuals, who have one or more large cavities that are too big for a dental filling, should consider getting dental crowns. You can also get a crown if you have any of the following issues:
Cracked tooth
Loose tooth
A tooth that has worn out severely
Dentists also often advise patients undergoing root canal treatment to get crowns. That's because teeth undergoing root canal treatment tend to be more fragile and thus require extra protection.
You may look to invest in a dental crown even if you have one or more of your teeth missing.
Final Words 
Before you decide which dentist to work with you must do your due diligence. Look for a dentist who has multiple years of experience and will adapt their treatment plan to your needs and budget.