How to plan the perfect Christmas engagement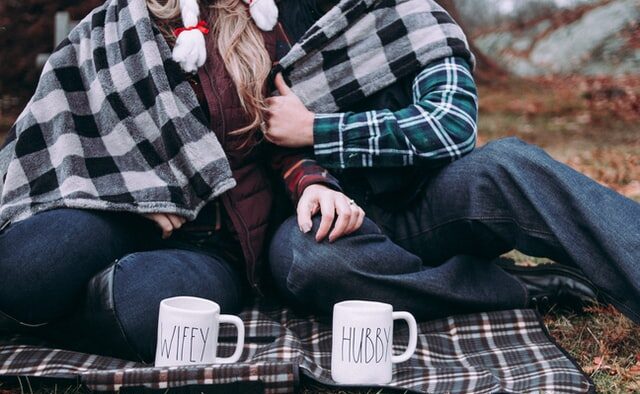 Twinkling lights, mince pies and mulled wine are just three things that make Christmas the most wonderful time of year. It's also a super special time to propose to your partner. As the season of joy and love, what better time to get down on one knee? It's no coincidence that December is the most common month to pop the question in many countries, according to The Knot's 2019 Global Wedding Report.
Here's our guide on planning the perfect Christmas engagement to ensure everything runs as smoothly as possible.
Choose the perfect engagement ring
Opt for a bespoke ring
An engagement ring is a symbol of your love for your partner, and while off-the-shelf design can be beautiful, it may not wholly reflect their tastes. However, a bespoke creation will be unique and much more special as you've gone the extra mile to buy the ring of her dreams. As expert jewelers Taylor & Hart explain: "There are so many different design elements to an engagement ring, which is why designing a bespoke engagement ring is a great option for those who want something one of a kind." You can choose the gemstone shape and color, as well the metal type, setting and style to create an exclusive ring just for your loved one.
Know her ring size
If you're buying an engagement ring without your partner knowing, you'll need to know her ring size. Getting it wrong means you'll have to send it back for resizing which can take up to two weeks. You can find out her ring size without giving the game away by discreetly taking one of the rings she already has to the jewelers with you. You could also order a ring sizer online to measure her jewelry yourself or enlist one of her closest friends to help.
Avoid dodgy deals
A tight budget means it's smart to search for a good deal on an engagement ring. For instance, Black Friday in November is a great time to buy one ready for your Christmas proposal. However, you need to be careful of unscrupulous deals. Retailers will often increase the original price when offering sales to make it seem like you're getting a better deal. As private jeweler Dan Moran told Cosmopolitan: "Diamonds, gold, and platinum have an inherent value on the market. So if something is on sale for 50% off, it was either 50% overpriced to begin with or it's garbage." When shopping, be cautious of large price cuts and see how much a range of different engagement rings cost before buying one.
Christmas proposal ideas
In the snow
Proposing in the snow is a great idea, although this obviously depends on where you live. If it's unlikely to snow in your hometown, you'll have to travel elsewhere. And while this is simple, there's no denying that it's very romantic. You could pop the question while out on a casual stroll or arrange a winter picnic with outdoor heating, lots of blankets and hot drinks. This is perfect if you have a firepit in your garden and a little bit of shelter to protect should it get too cold.
During gift giving
You could use Christmas Day gift giving to give your loved one their presents and propose at the same time. You can lead up to the big question by presenting gifts that symbolise your relationship, then make sure the last one she opens is the engagement ring. You can wrap it in its original box or place it inside a larger box so she doesn't expect it.
Around the Christmas tree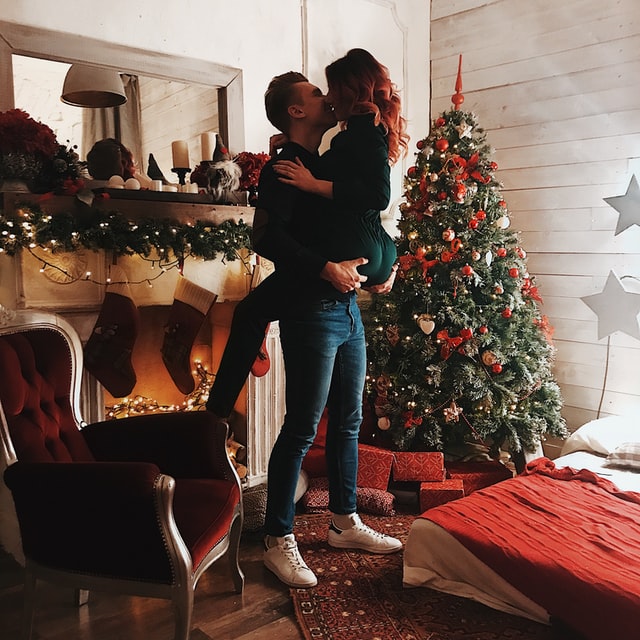 This proposal idea is perfect for Christmas morning, and if you spend the day with your extended family, sharing this moment with them will be very special. You could simply get down on one knee or make it a little different by hanging the engagement ring on the tree or placing it in your partner's stocking.
Plan a Christmas experience
Organise a festive day that ends in a romantic proposal. You could take to the ice rink, wander a winter market or simply snuggle up at home and watch her favourite Christmas movie.
Write it in lights
Twinkling lights are festive and romantic, so propose by using them to write those two special words, 'marry me'. This can be achieved by structuring fairy lights or using light-up letters, and the display will also make for lovely engagement photographs.