How to stay safe in London if working from home is not an option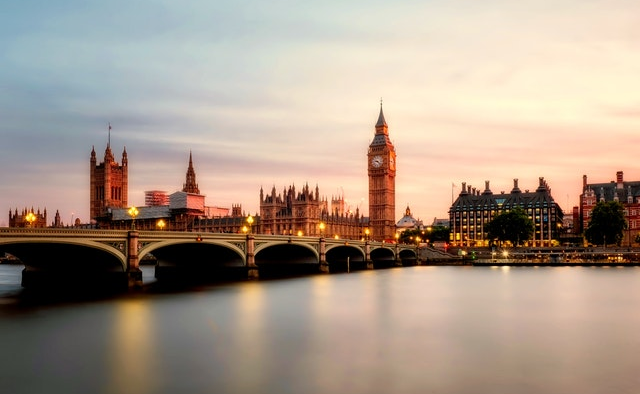 The Covid-19 outbreak has changed the face of society in the UK completely, with social distancing measures requiring most of us to remain at home as much as possible and keep contact with others to a minimum.
The vast majority of people have been asked to work from home and avoid heading into offices, where they are likely to come across dozens of colleagues and potentially risk infecting themselves or others. However, there are some jobs – not least in the healthcare system – which cannot be done remotely, and those individuals are required to head into work as normal.
If you're one of that number, how can you minimise the risk to yourself and to others? It can be especially difficult in busy cities such as London, but here are a few tips to follow:
Wear a face mask
The government has announced that wearing a face covering will be compulsory on public transport in England from June 15th, as some lockdown measures begin to ease and greater numbers of people start to move around. There is likely to be an increased use of public transport in the coming weeks and typically busy routes on trains from London King's Cross, Euston and St Pancras are set to see more passengers, so it's imperative to remain careful.
Maintain your distance
It's something we've all been doing for the last couple of months, but it's still just as important for you to keep at least a two-metre distance from other people, whether that's during your commute or at work itself. It's not always easy, especially in densely populated spaces such as London, but being as cautious as possible will minimise the risk for everyone.
Use other modes of transport
If you are taking public transport, it might be worth pre-loading a travel card so that you only have to swipe it and ensure social contact is limited. Alternatively, commuting under your own steam – perhaps by walking or cycling – is encouraged as you are less likely to be in close proximity with as many people. As an additional bonus, the exercise is good for your health.
Have sanitising gel close at hand
As well as wearing a mask and maintaining your social distance, it's still important that you wash your hands regularly. This should be done for at least 20 seconds with soap and water, while it's also recommended to keep a small bottle of hand sanitiser on your person for when you are out and about.