What is the dress code for a land based casino?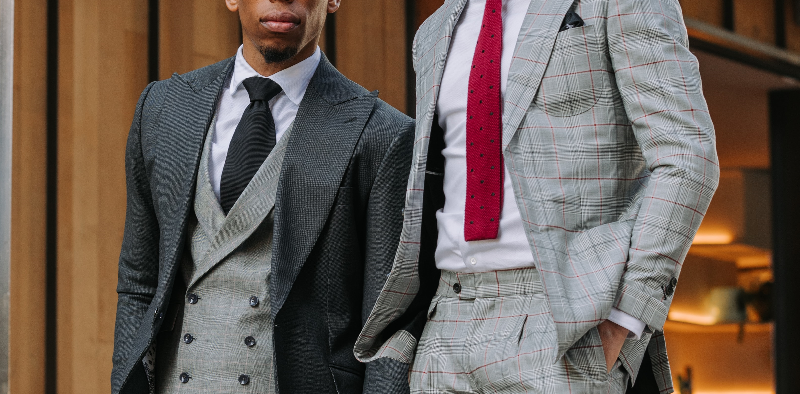 It's been a while since the gambling industry has reached the turning point, when most new players choose online casinos over their brick-and-mortar counterparts. Internet operators have clear advantages, such as bonuses, free games and loyalty programs that keep players happy in the long run. While this trend is gaining traction every day and it looks irreversible, land-based casinos continued to thrive. Those who want to take a break from online gambling, as well as recreational punters who only play on vacation should get up to speed with the dress code for land-based casinos.
Casual apparel is no longer frowned upon
A long time ago, brick-and-mortar casinos were rather formal places, frequented by the rich and famous. Not surprisingly, the dress code was also strict and regular people had no business being there. Pretty much everything has changed and today anyone can have a lot of fun, without worrying too much about their clothes. Smart-casual is the perfect start for regular as well as casual players, as it is accepted worldwide and can be used in pretty much any casino on the globe.
If you visit a gambling establishment during the day, you will enjoy more leeway than in the evening. As long as players don't wear sweaty sportswear that makes them look like they have arrived straight from the gym, they shouldn't have any problems. Casinos have no intention of imposing harsh restrictions on clothing, since this will backfire badly and keep players away. The bottom line is that people visiting land-based casinos should be more concerned about winning than what they wear.
UK casinos have stricter dress codes
Players want to spend the quality evening at the Grosvenor Casino, the Hippodrome Casino or the Aspers Casino, to name but a few should pay more attention to their clothes. Work wear and sports clothes are frowned upon at these places, where people are expected to dress smartly. There's nothing wrong in wearing a suit or even a tuxedo, but nobody will require players to go to such lengths. In order to stay on the safe side, players should refrain from using outfits with offending slogans at any of these places.
When in Vegas, feel comfortable
Las Vegas is an amazing city, but it is also a hot destination if you visit in summer. Air-conditioning makes land-based casinos feel like an oasis in the desert, but they can also make for a difficult transition. Ideally, players should wear light clothes, but it is also recommended to have a light jacket or a jumper when spend the long hours at the tables.
During the night, the dress code is still relaxed but players are expected to look presentable, by wearing shirts and trousers. Women have it easier, as they enjoy a wider range of clothing options. At the end of the day, you should not worry too much about what to wear when gambling in a brick-and-mortar location. Given the high competition they get from their online counterparts, land-based casinos are happy and lucky to have you as a customer.