Spring Inspiration from Lookbook.nu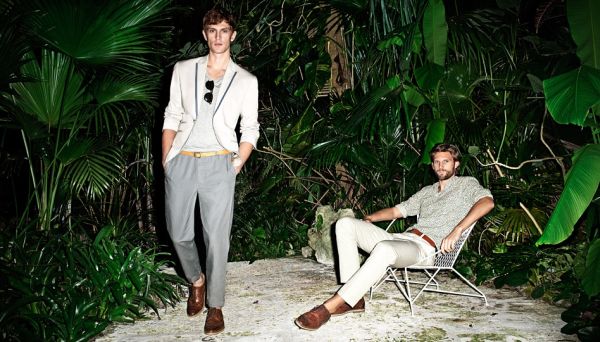 I bet you can't wait to take out your moccasins, shorts and the rest of your summer clothes, right? So do I. But, in the meantime, let's enjoy spring and the unlimited layering opportunities it brings.
I made a small selection of some fresh lookbooks that I enjoyed. You may or may not like them but one thing is clear: preppy style is still hot.
So if you enjoy mixing timeless garments with bold colors and patterns, you'll find plenty of inspiration in what follows.
Enjoy!
We start off with an amazing outfit from Leon from Germany.
Breakdown:
– white dress shirt
– navy chinos
– patterned tie
– tie bar
– suede lace-ups
Next, we have Reynaldo from L.A. with an extremely relaxed outfit. The finishing touch is brought by the glasses which make the wearer look not just stylish, but also smart.