Euro 2020 Fantasy Football Tips, Hints and Advice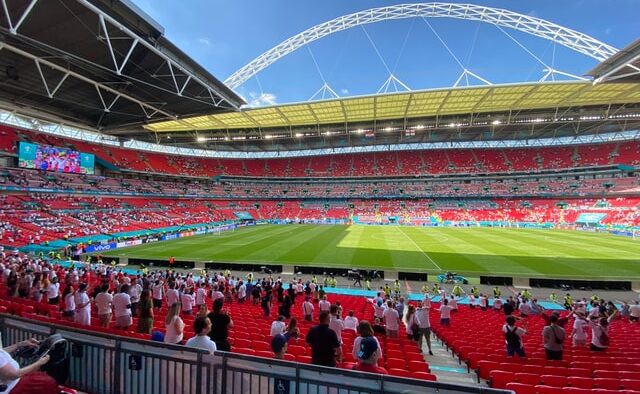 Imagine you are the manager of your own Euro 2020 team, and you have the pick of the players to create your ultimate squad. Well, that's exactly what you can do if you try your hand at fantasy football, European Championship style!
Fantasy Football is an ever-growing betting phenomenon which puts you at the heart of the sporting action. And this year's Euro tournament is the perfect way to try your hand. If you are new to the virtual sport, or would like to up your game, then check out our Euro 2020 Fantasy Football tips, hints and advice.
How it works
EURO 2020 Fantasy Football lets you pick and manage your own virtual team for the tournament. You'll build up points based on your players' real-life Euro 2020 performances and your team is not limited to single nation players.
Each of your players can accumulate points by making the starting team, scoring goals, keeping a clean sheet and giving assists. But you can also lose points – and even your player – if they get red carded, miss penalties or concede goals. You also pick a captain for each match, who can then collect you double points.
There are many ways to sign up to Fantasy Football Euro 2020 but if you are looking to stake a bet on your fantasy team, then Fanteam has an excellent offer. Signing up to Fanteam is easy and will put you right at the heart of managing your own ultimate Euro soccer squad.
So, how do you pick the best team that will score you points? Here's our top five tips:
Pick guaranteed starters
This is your priority task when setting up your fantasy team as you don't want to take it right up to the wire and wait for the final line-ups to be announced. If you really don't think a player will be picked to start, our advice is to leave them out.
Balance your players
Remember, just like bone fide managers, you will have a budget and you need to make it work for you. And as tempting as it might be, don't just pick all the best players. Choosing a few 'budget players' can balance your budget and mean you can then splash out on a few of the big hitters.
Spread your budget
Being flexible in the range of players you have, and their price (budget, mid-price and premium) also means you can make the most of the transfer dates. As you are only allowed eight transfers between group stages, owning several players from each price group means you can usually move to most players using one transfer, instead of wasting two.
Plan ahead for your captain
As your chosen team captain attracts double points, you need to bring in some strategic thinking to max out on their point potential. The first plan is to have a captain playing on every calendar day and match him to the opposition. And by thinking ahead you will give your fantasy team the chance to maximise on those captain points scoring skills just when its needed.
Make the early rounds count
And finally, it may seem obvious, but those first few matches can make all the difference in getting ahead…and staying there. A lot of the heavy point scoring can happen in the group stages and knockout rounds where there is more of a performance discord between teams. From around the quarter finals, things tend to get a little more even and this is a tough fantasy space to make up that all-important ground.