Style For The Evening on Summer Vacation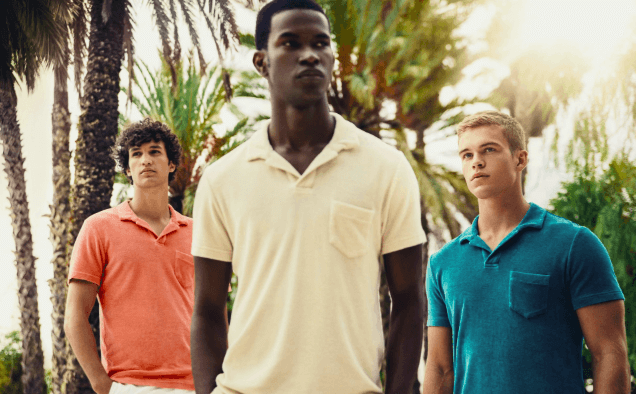 Planning a trip to the beach or pool in the day can be easy, simply have a t-shirt or vest, pair of swim shorts, preferably designer and some sandals. This is the easy part of the day, trying to plan what to wear for the evening is the most difficult. Being from a cold climate, most of our night time wardrobe contains jumpers, jeans, shoes and jackets. With this it is important to plan ahead whether you are going to a restaurant or nightclub preparation is key.
Polo Shirts
Polo shirts are great for using in the evening on vacation as they are smart and stylish if chosen well. Remember to ensure that your shades contrast, i.e. if you have a white polo-shirt then we advise you have darker shorts or chinos. This contrast works well and will ensure you look good for those night excursions. Before you go to a casino check on bonuscode-casino.us to get further information on any dress codes etc. White polos are great but wait until you have a sun tan before to get the full benefit.
Shorts
Forget going out in your Nike swim-shorts, they don't look stylish in the pool or at the nightclub. Choose a pair of shorts that feel comfortable and are not tight. We highly recommend tailored shorts to be the most versatile and buying different colors will come in handy.
Plain White Shoes
There are certain items of clothing that are worth the investment, even if you only will wear them on vacation. White shoes/trainers are something that look great in the evening if worn well. Choose a quality pair of casual shoes and be certain to wear without socks.
Boat Shoes
Another piece of footwear which look great on vacation are boat shoes. Whether it is a restaurant with your family or the nightclub with friends, boat shoes will fit. Choose a pair from a quality brand and be sure to break them in before use.
Plain White T-Shirts
No matter the destination or activity you have planned, a plain white t-shirt is something that can be worn. Whilst simple, the plain t-shirt is extremely effective. Be sure to wear with contrasting shorts or chinos. Also, potentially don't wear with the plain white shoes we told you to pack, this would be over the top with the color white.
We always recommend that you pack more clothes than you are going to need and to pack them as outfits, i.e. test each outfit before you go. Remember to take 2 outfits for the trip to the airport and back. Many guys are tempted to pack clothes they wouldn't usually wear, bright colors etc which is great, however you need to be certain you will wear them.