5 Reasons to Consider Western Boots for Work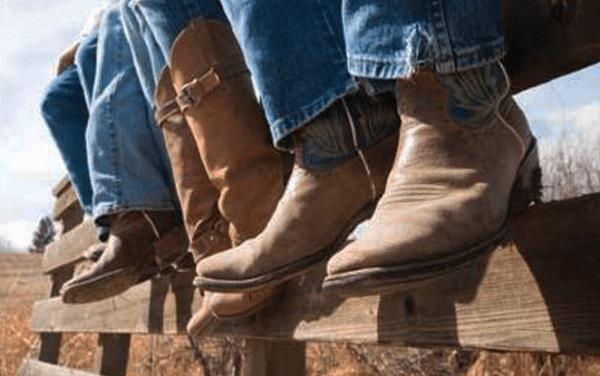 When you're looking for a shoe that can hold up well when you work, you have a few options to consider. A good choice is a pair of Western boots. Learn more about why Western boots make the ideal shoe for work and how you can choose the best pair for your work environment.
Excellent Durability
Most Western boots are made from leather, so they're incredibly durable. If you have a job where you frequently work outside, you'll appreciate how well these boots can stand up to different weather conditions. The most common type of leather used on Western boots is cowhide. Cowhide leather is difficult to puncture or tear and can handle getting messy. On the other hand, if you're interested in something more exotic, you can also find Western boots made from alligator, ostrich, elephant, and snake leather.
Eye-Catching Design
Along with holding up during difficult jobs, Western boots will also look great during your workday. While you can certainly get a pair of boots with a simple and understated design, you'll also find boots that offer eye-catching patterns, contrast-colored stitching, and unique colors. Plus, you can get your boots with different toe shapes and shaft lengths. If you like distinctive footwear that stands out in a crowd, you'll love Western boots.
Image via Flickr by Woody H1
Great Comfort
Not only does leather offer excellent durability, but it also provides incredible comfort. To make sure your Western boots are as comfortable as possible, it's important to get the right size. To get the ideal fit, you need width and calf measurements. You also want a snug fit because the leather will stretch a small amount as you break them in. If you have wide feet, consider boots that have a rounded toe so you'll have more room in the toe area.
If you have wide feet, consider boots that have a rounded toe so you'll have more room in the toe area.
How to Choose the Right Boots
When you're shopping for Western boots, you'll notice you have a variety of styles available. If you need a boot that can protect your feet, consider the Western work boot. When compared to a traditional Western boot, Western work boots typically have a larger toe box to accommodate a steel toe. These boots also feature shorter heels and rubber soles for non-slip traction. If you're on your feet a lot during the day, another style to consider is the stockman, which has a wider and shorter heel designed for maximum comfort.
What to Wear With Your Western Boots
Once you've picked out your ideal Western boots, you're ready to wear them to work. Western boots look nice with a variety of outfits. If you typically wear jeans for work, Western boots look best with dark colors. Go with a boot-cut style that provides enough room for your boots to go underneath. Dress pants, button-up shirts, and casual suits can also go with Western boots. Just be sure your pants have enough room in the leg to accommodate the boot shaft.
If you're searching for the ideal shoe to wear to work, Western boots are a great option. Thanks to these tips, you can get a pair of Western boots that are perfect for your work.