5 Summer Outfit Ensembles That Can Be Worn All Season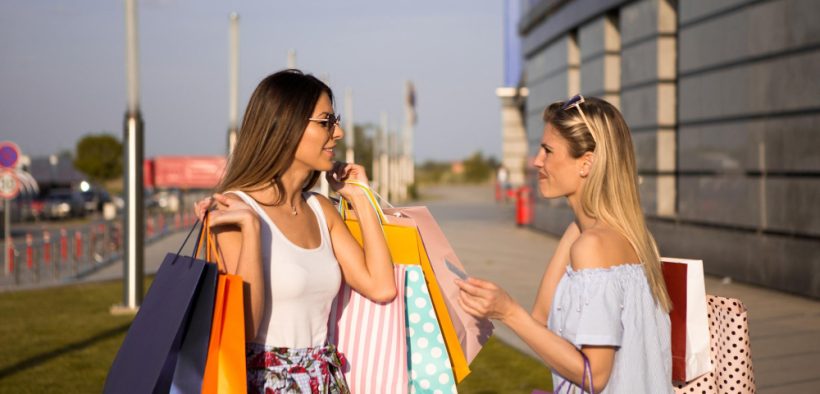 Ah, summer. The time of year when you want to be outside all the time – with an outfit to match! The problem with shopping for summer wear is that it's often only good for this time of year – and those beautiful summer outfits collect dust for most of the year. So how to get the most value out of your summer ensemble this year?
Think of an outfit as a mini-ecosystem – you're not just picking one outfit but several that can be mixed and matched. When you think about the various parts of an outfit, it becomes easier to put together a combo that will be useful in various situations. Here are five outfits that will provide maximum versatility for these possibility-filled warm months.
1.A Linen Dress or Top Bottom Pairing
Linen is one of the most evergreen outfit choices for a reason. The fabric is light and casual, and works in all sorts of ensembles. It can easily be adapted into a linen dress, a tank top, or shorts. It comes in all sorts of patterns, but the comfortable feel is the same regardless of the style. Linen has been a popular fabric for well over a thousand years, but the mass-production of the flax-based fabric has made it affordable and easy to find.
It's been gaining in popularity in the 2021-2022 season, and you'll be easily able to mix and match your linen articles all season and stay cool and comfortable.
2. Wide Leg Pants
No one wants to wear constricting clothing in the summer, especially if you're going to be spending a long day in the sun or planning an active day. So those appealing skinny jeans may be going in the closet for a while – it's time for wide-leg pants to shine. These breezy outfits go well with most clothing and make an ideal simple summer outfit. Barring the hottest days when you might want to wear shorts if appropriate, wide-leg pants work with most outfits and in most situations. Make sure to pick the lightest fabric and consider light colors that won't absorb the sun too much when you're outside.
3. Oversized Blazers
Blazers are a timeless outfit choice that works nicely during the summer, thanks to their easy-open front buttons. You can pair them with a light undershirt on cooler nights, or just use them as a simple shirt when you need the extra breeze. Like wide-leg pants, they go incredibly well with most outfits.
The lightest blazers are made with natural fabrics like linen, but you'll find your blazers get a lot of use during the summer and all four seasons. Heavy blazers make a fashionable choice during cold weather as well. The key to what makes blazers so useful is that they make natural partners for so many other outfits.
4. Timeless Sunglasses
Protecting your eyes is essential to summer wear, since the sun is shining long and bright for much of the season. A good pair of sunglasses can make it much easier to navigate without straining your eyes – and they make great partners with fashionable outfits if you know how to match.
Classic styles include rectangle, square, and round, along with more fashionable choices like cat-eye and aviator sunglasses. Sports sunglasses that can hold up when you're working out are especially useful on hot days. Picking the color of your frame is important because you want one that can go with the outfits you're wearing most often in the summer.
5. Layered Swimwear
Did you know that your swimwear can be useful for more than just fun in the water? When paired with other articles like jeans, shorts, skirts, and t-shirts, your swimwear can be a colorful accent that leaves you always ready for a swim.
Layered bathing suits can also create a uniquely fashionable look that will have everyone talking. Make sure to consider color-coding and comfort before combining swimwear pieces – those individual pieces may be extremely light, but they can add up when combined. When paired right, they provide maximum comfort and flexibility.
6. Create A Fashionable Summer
Are you looking for the perfect summer ensemble? Creating an ideal collection of outfits for the summer means balancing form, function, and fashion. However, that perfect outfit may already be in your closet!
Simple combinations like layered swimwear and items like sunglasses and blazers can combine into something special. It's all about finding items that make magic when paired. Not only will you have the outfit you want for a special night out, but you might also wear it all season long.