Destination Wedding? Remember These 9 Factors To Ensure The Day Goes Off Without A Hitch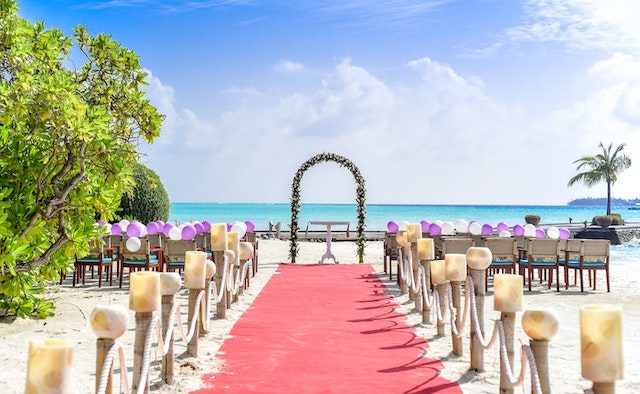 A destination wedding is a dream for many couples, as it combines all the best elements of a wedding and a vacation. There's a lot to factor in when planning a destination wedding, and it can get overwhelming quickly. You need to be highly organized, forward-thinking, and prepared for as many eventualities as possible.
Choosing the destination itself can also be tricky. You'll need to consider the weather, events going on at the same time, the cost, and the practicalities of getting married abroad. Naturally, this should be done with your partner's full involvement to ensure that your wedding is perfect for both of you.
Read Contracts And Agreements Thoroughly
A good rule of thumb before signing any contract or agreement is to read it with a fine-tooth comb. This can get tricky if the contract is in a language you don't know, so you might need to get creative. You can start by asking the vendor for a copy in English if possible.
If that is unsuccessful, you will usually be able to get the gist using free translation services online. For important documents, it is best to be as clear as possible, so hiring a translator might be the best solution.
Accept That Some Things Will Go Wrong
Even with the most careful planning, big events like weddings rarely go off without some minor issue. With a destination wedding, everything can feel much more intense and high stakes, so it is vital to get into the mindset of accepting things not going your way.
Get A Local Wedding Planner
Having someone on the ground at your destination can make a massive difference in how smoothly the process goes. A local wedding planner will know the culture, etiquette, and language of the place, putting them in a much better position to discuss the wedding and negotiate contracts.
Finding a wedding planner you trust to fulfill this vital role in your wedding is critical. Research wedding planners in your destination and look through their reviews to see the kind of experience couples have had with them. If you want to be able to meet regularly with your wedding planner, you could consider taking on someone from your destination but who lives and works in the US.
Take Out Wedding Insurance
Wedding insurance is crucial no matter where you're getting married and can be a massive help if something goes wrong before or during the wedding. There are a lot of logistical issues to consider when hosting a destination wedding, and one link failing can cause the entire chain to collapse. Wedding insurance helps guarantee that you won't be left out of pocket for last-minute emergencies or cancelations.
Inform Guests Of COVID Requirements
Many countries across the globe still have COVID restrictions in place for visitors, and wedding guests will be no exceptions. You should understand the COVID restrictions and vaccination requirements to ensure that you can inform your guests.
The best way to inform guests is via the wedding invite, so make sure this information is provided clearly. You can get some inspiration on how to include COVID wedding vaccination requirements in your invitations from the professionals over at Greenvelope.
Send Invites Out Well In Advance
You should give your guests plenty of advanced warning before the wedding so that they can budget and plan for the trip. The more notice you provide, the better the chance of a great turnout. You should also be prepared for some to turn down the invite, as not everyone can afford to travel for a wedding.
Visit Before You Decide On A Destination
You should always visit a location before you settle on it for your wedding. If possible, it is best to visit at the time of year you plan to marry and stay for a few days at least. This will give you an idea of the weather to expect and other factors you may not have considered yet.
Get Your Documentation Ready Early
There's a lot of documentation needed for any wedding, and being a destination wedding, you'll also need to get your travel paperwork in order. You'll need a passport and visa depending on the country, and you'll need to fulfill the marriage conditions for both your home country and your destination. All of this documentation can take time to receive, so it is best to get the ball rolling early to prevent last-minute anxiety.
Dress Appropriately For Your Destination
A mistake many couples make when planning their destination wedding is failing to consider the weather at the destination. Your outfit at the wedding will determine how comfortable you are throughout, so you should always consider the weather there when making choices for clothes. Choose light, breathable materials for hotter climates and warming layers if your destination is on the cooler side.