6 Complete Outfits Every Man Must Own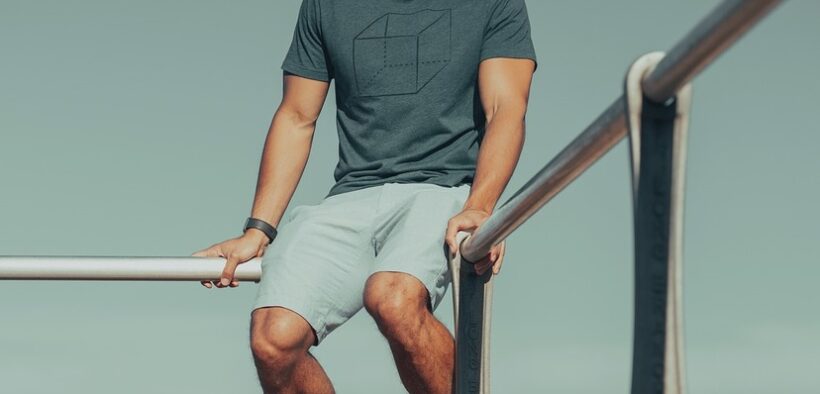 When it comes to clothing for men, more often than not a collective sigh can be heard, as we know for some men fashion isn't always at the forefront of their minds. This doesn't have to be the case all the time, as highlighted below are 6 outfits that every man must own. If you have these outfits, the days of finding something suitable are long gone! Have a read and take note, these may not all apply to you, but even 1 outfit inspiration is a win for us.
Tailored Suit
There will be many occasions throughout your life when a suit is required, but this isn't to say a suit is only for formal occasions, as there are many casual events where looking your best is part of the norm. Whenever the mention of wearing a suit comes you may have thoughts of being uncomfortable and too hot, but a suit tailored to your needs will see the garments become more of a second skin, meaning no matter how long or formal your event is you know you can count on comfort, as well as looking smart.

Shorts & T Shirt
This is an outfit every man must have, whether it is worn on a beach or in the garden this classic outfit is a staple. There are endless possibilities of how you can make this outfit your own, from cut off denims to short shorts, from Hawaiian shirt to personalised t shirt the opportunities are endless for you to put your stamp on! If personalisation sounds like your style, check out personalised clothing specialists Banana Moon.
Casual Shirt & Jeans
A wardrobe isn't complete without a good pair of jeans and casual shirt combo. This outfit is both timeless and suitable for many occasions as it can be dressed up or down with a variety of jackets and accessories. This classic outfit style looks great paired with a pair of boots and a biker jacket, or equally as good with a blazer and some smart shoes. When choosing Jeans to pair with your casual shirt consider what is in style, but always remember trends come and go so sticking with the classic designs is sometimes your best option.
Hoodie & Sweatpants
There will always be a time where looking good goes out of the window and the ultimate goal is comfort, think of those lazy winter days spend by the fire watching movies, that's where the hoodie and sweatpants combo comes in. This is another outfit that is really versatile and can be tailored to your tastes, maybe you like a thin cotton trouser for relaxing, or maybe you like the old faithful cuffed sweatpants. Whatever your style keep comfort at the front of your mind.
Winter Clothes
These are a must have of you live in a colder climate like the U.K. as the winters are bleak, cold and wet. A good quality winter coat and a pair or sturdy waterproof boots are essential if you plan on getting through a snowy winter without getting frostbite from a trip to the supermarket. It doesn't stop with just a coat however, to get the full winter package add in a scarf, hat and gloves to give yourself extra protection from those wintery winds.
Activewear
Chances are you like to keep fit, or you don't but feel the need to, or, you have just spent the best part of 4 months in lockdown eating out of sheer boredom and now you have to. Whatever the reason is, it isn't actually that important as long as the solution is right, and this means having an outfit made for purpose and we are talking activewear. This includes a pair of shorts or trousers, a top, jacket and trainers which are all designed specifically for purpose. This outfit isn't the most stylish, but as it is designed for one specific purpose you know this outfit is highly functional. You can add your own tastes and style to any activewear to make it your own and fit your tastes. You can find a great selection of activewear and gym wear from Underarmour!