Amazing reasons to invest in designer eyewear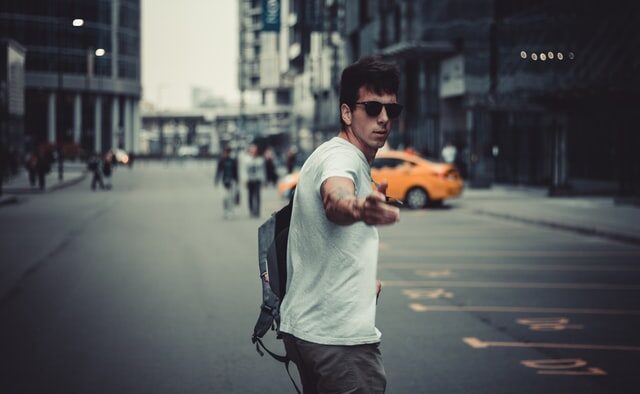 Are you looking to update your eyewear? We should be getting our eyes tested and our prescription checked every year or so depending on our medical requirements, however you might not have given much thought to your next pair of frames.
Furthermore, as your eyewear plays an important role in both protecting your eyes from the sun and correcting your vision so you can see clearly, we should probably all spend a little more time finding the right pair of frames to suit our lifestyles. Glasses aren't just about correcting your vision, they're also part of our personal style and they should make us look and feel good. This is why more people than ever are investing a little more money into designer frames.
Opting for designer eyewear, like these Ray Ban frames, doesn't necessarily mean breaking the bank. They could be the upgrade you need to get more for your money and to increase your confidence. Here we'll explore some amazing reasons to invest in designer eyewear.
You're choosing quality
The biggest issue people have with designer labels is the price. It's difficult to part with our cash when there are cheaper alternatives out there. However, when it comes to something as crucial as your eyewear, should you really be settling for the cheaper option? In truth, designer frames will cost a little more, however with designer labels you get the quality that cheaper frames simply don't have. You get better materials and longevity and you know that your frames won't break or need replacing as frequently.
If you're someone who needs corrective lenses, do you really want to be substituting your frames all the time because they're broken, faulty or worn away within a couple of months? Yes, the price maybe a little more than you were expecting but with some careful online shopping and price comparisons you can probably pick up a pair of high-quality designer frames for a competitive price and enjoy all the benefits that come with it.
You'll enjoy a confidence boost
Designer labels make us look and feel good. Even though you need corrective lenses you can still follow the latest designer trends or discover your own style with a designer influence. Your eyewear shouldn't hide your features or be seen as a simple visual aid, they should highlight your personality and give you confidence. Designer frames say a lot about you as a person. They tell others you're successful, take pride in your appearance and won't settle for anything less than perfect.
They're always made with the wearer in mind
When you choose a designer frame, you're placing your style and comfort in the hands of some of the best and most trusted designers out there. Fashion houses with decades of experience in comfort and style know how to make your eyes pop and how to bring your entire outfit together with a stunning frame, they do all this with comfort and durability in mind.
Would you make the switch to designer eyewear? Head online to discover your perfect pair.