How Does Technology Impact TV Viewing Habits?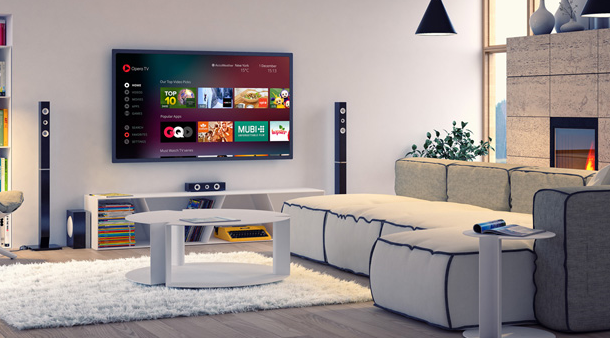 Technology is something that runs deep in today's society, therefore it has a great impact in all aspects of our lives, as devices become more accessible and affordable by more people as time goes by.
This kind of implication have already started to revolutionize the way we entertain ourselves, as TV content that remained king of entertainment and information for decades, is now being taken over by different styles and formats that are more preferable by society.
Let's explore the impact this seemingly unstoppable technological revolution is having on our viewing habits.
Everything Is Getting Easier
The big advantages of streaming TV services rely on practicality and user-friendliness. This means that unlike cable services, the installation does not require a specialized technician that goes to our houses in order to install the whole system, as this can be done by ourselves in a matter of seconds.
Also, the convenience of being able to access from anywhere at any time creates a huge change in our TV viewing habits, because we don't have to wait until we come to our homes to access our favorite content.
Some services are even free and open-source like Kodi, however, because you need internet connection to access your service a VPN is required in order to navigate safely without getting your devices hijacked by potential hackers. Learn more here about vpn installs on Kodi so you can ensure safe viewing.
TV Is Starting to Lose Power
People today don't have to rely fully on televisions to stay informed and entertained, as these services give you access from every device, be it smartphone, tablet, laptop or any device with streaming capability. People watch more TV than ever as a result, just that many don't necessarily do it on a television device.
There Is More Variety Than Ever
Early cable services used to have no more than 100 channels when going premium. Even these days some cable companies still offer a variety of 200 plus channels. However, this amount still falls short when compared with TV streaming services, as they can offer up to 300 different channel broadcasts, as well as thousands of movies and tv series for half the price. This means that the entertainment options are endless, and analysis paralysis for having to choose from it all is more common.
Exclusive Content Is Increasing
Paradoxically, with more variety comes more options to seek for than ever. People are also getting way more selective with the kind of content they consume, as many of them might purchase certain services because of the access it provides them to certain channels like ESPN for example.
This means that tendencies are getting easier to identify, and consumers cluster around certain kinds of content, depending on their age and other geographical factors.
As expected, millennials are the ones heading the revolution of ditching the cord. Here's a New York Post article that explains in more detail the TV viewing habits from this group and how much they differ from other generations.
This phenomenon pushes streaming companies to create more exclusive content that attracts people in order to hook them, while more general streaming platforms though being free tend to get overlooked by many because they don't offer the kind of content that is looked for.