7 Great Destinations For A Bachelor Party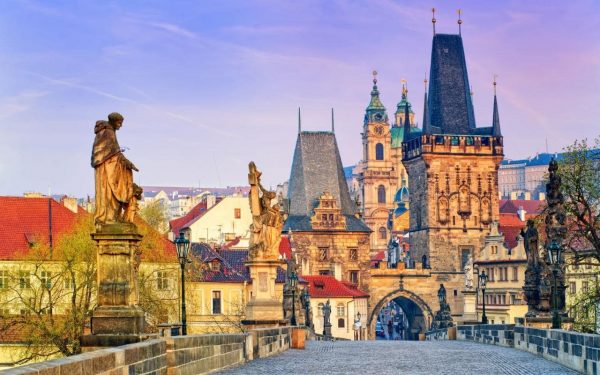 So, your friend is getting hitched but before they embark on the rest of their lives, they must embark on a farewell to singlehood. Every groom needs a bachelor party and more and more best men are taking their pals on trips to faraway destinations. The possibilities are endless but here are some of the best places on the planet for the groom-to-be to see off single life in style.
Prague
Prague has become one of the most popular European destinations for holidaymakers, whether they're on a stag party or not. The capital city of the Czech Republic is a truly historic city. The Historic Centre of Prague has been a World Heritage Site since 1992 and the city is known for its beautiful architecture and for Prague Castle, the world's largest ancient castle.
In recent years, the city of Prague has built another reputation thanks to cheap beer and vibrant nightlife which certainly lends itself to the bachelor party lifestyle. There is so much to do in the city including beer tours, boat trips and even more outlandish things like shooting and tank driving.
Dublin
Dublin, Ireland is known the world over for its love of drinking which makes it an excellent destination for a bachelor party. The Guinness Storehouse in the city is a bucket list item for many drinkers and they offer tours and samples which would certainly go down well with most bachelor parties. There are also hundreds of great restaurants, bars and destinations to visit and prove that Dublin is more than just Guinness. If you're feeling a little lost, New Europe Tours offers guided and private tours across the city which can be customised to fit your needs.
Las Vegas
Las Vegas is the ultimate destination for a bachelor party. Nowhere does partying quite like Vegas with its unrivalled selection of attractions to fit any need. From the buffets to the live shows, Sin City has plenty of options to cater to your groom's interests and personality. However, it wouldn't be Vegas if you didn't hit up a casino floor or two. They take gambling pretty seriously in places like Wynn Las Vegas and The Bellagio but fortunately, site likes Betway offer online casino services where you can brush up on your roulette and blackjack before you take the plunge.
Amsterdam
Amsterdam in the Netherlands has become something of a cliché when it comes to European bachelor party destinations. There's a reason for that and it's because Amsterdam has an abundance of things which almost every best man looks for when planning the trip. It's a beautiful, historic city but most parties will be keener on the nightlife than the architecture. Amsterdam has both in abundance with hundreds of bars and restaurants at your disposal. The city's nightlife is, of course, best known for its liberal drug laws and the famous Red Light District. It has been high on the list of destinations for bachelor parties for many years.
The city's nightlife is, of course, best known for its liberal drug laws and the famous Red Light District.
Bangkok
Marriage should be a once-in-a-lifetime experience so why should the bachelor party be any different? Many stag groups have flocked to Thailand's capital city to enjoy a truly unforgettable experience. Bangkok's nightlife is known the world over with an incredible array of bars and nightclubs which remain open well into the early hours. Bangkok also has the bonus of scorching hot weather during the summer months so your groom-to-be pal can recuperate in style by the sea or swimming pool.
Hamburg
Any major city in Germany can host a bachelor party perfectly well but Hamburg has become something of a market leader. The city which The Beatles once called home has so much to see and do that stag party guests may be hoping they were staying longer than a few days.
Beer is something of a pastime in Hamburg with hundreds of bars and beer halls opening their doors every day and night. Take a tour of the Ratsherrn Brewery and sample some of the famous Hamburg nightlife in the St. Pauli area of the city. Or, if you're a soccer fan, take a tour of the famous Volksparkstadion, the home of Bundesliga side Hamburger SV.
New York City
The city that never sleeps is a perfect destination if you don't want your bachelor buddy to sleep either. Whether you're a regular visitor or heading there for the first time, there are endless things to see and do in New York City. From never-ending nightlife to cater for any desire to landmarks which are known the world over, the Big Apple has it all.
From never-ending nightlife to cater for any desire to landmarks which are known the world over, the Big Apple has it all.
Fill your daytimes with exploration. Take in the sights and sounds like any other tourist should you so please before experiencing the famous New York City food scene. When the sun goes down, the city's rooftop bars are a perfect way to start a night which can lead anywhere.