Studio Grade Headphones from 1More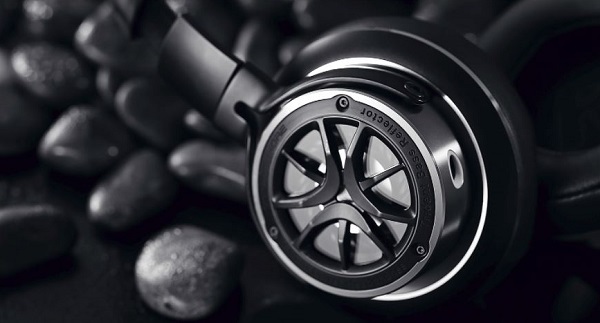 If you are looking for a father's day gift that they will truly appreciate and use then the 1More headphones are a great purchase. For less than $300 the headphones are studio sound quality, excellently designed, stylish and built with great quality.
Here are some of the features of the 1More Over-Ear headphones:
MULTIPLE DRIVERS. FLAWLESS SOUND. PRECISE SOUNDSTAGE.
Almost all over-ear headphones make one driver do all the work, causing distortion and loss of detail. Just like a hi-fi sound system we loaded these headphones with a highly efficient ceramic tweeter capable of faster response time for exquisite detail and shimmer, a bass reflector used in boutique speakers for extended bass and depth, and a audiophile-grade graphene driver to deliver full range definition. Close your eyes and you're standing in front of a stage .
STUDIO QUALITY SOUND AND COMFORT.
Designed for extended performance and listening sessions, the leather headband is soft and breathable. The inner headband uses intelligent grooves to alleviate pressure, while the leather cushioned ear cups rotate 45 degrees to conform to your head and ears. Music feels alive when you don't feel your headphones.
For less than $300 the headphones are studio sound quality, excellently designed, stylish and built with great quality.
INSPIRED FUNCTION. INSPIRED FORM.
The aluminum alloy sound chamber enhances acoustic response while polymer "rims" protect the outer bass reflector for extended flexibility and durability. Balance and beauty combine when everything has a purpose.
DURABLE ALUMINUM ALLOY DESIGN
A state-of-the-art anodized aluminum alloy design provides lasting durabilty and fingerprint resistance for an aesthetic appeal.
EXPERTLY TUNED
Luca Bignardi, 1MORE's lead sound engineer, perfected the final tuning of the Triple Driver Over-Ears to bring a fully balanced and precise soundstage.
FULL SPECIFICATIONS
Type: Over-Ear Headphone
Name: 1MORE Triple Driver Over-Ear Headphones
Color: Titanium
Weight: 293 g
Wire: Oxygen-free Copper
Cable Length: 1.35 m
Plug Type: 3.5 mm Gold Plated
Speaker Impedance: 32 Ω
Sensitivity: 104 dB
Frequency Response Range: 20-40,000 Hz
Maximum Power: 50 mW
Implementation of Standards: Q / WMSX 003-2016
If you love listening to music from your headphones then the new and improved model of over-ear headphones are definitely worth looking into.