How To Stay Fit While Vacationing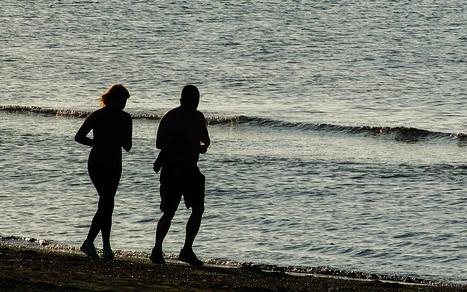 Just because you are going on vacation, doesn't mean you should take a vacation from working out. It can be hard to stay motivated when you aren't in your usual surroundings. A vacation could be the perfect opportunity for you to get away from your usual workout routine and do some things differently. Don't forget to pack your necessary supplements to give you the support you need. Find out more about Authority Reports and which supplements will work best for you and could even help you with your travels.
Bring The Right Equipment
This does not mean to bring your dumbbells. It means to bring the right fitness clothing to work out in. You should bring your usual fitness attire. Having the clothing with you that you usually work out in, will give you a feeling of home and should motivate you to workout. The right shoes are the most important since you don't know the type of terrain you will be working out on. You may even be able to fit a jump rope or resistance band in your bag, if so, great! Don't worry if you can't though, you will be able to find other ways to work out.
Having the clothing with you that you usually work out in, will give you a feeling of home and should motivate you to workout.
Put It In Your Schedule
If working out is important to you then it should be a priority. Find spots on your itinerary to add it in. A lot of the times, vacations are packed with really fun things, but it could also be really busy which will make it harder for you to squeeze in any exercise. If you can find time slots to add it in, do it and stick to it! Even when you are exhausted after an action-packed day, do what your schedule says to do, work out!
Fitness Classes
It depends where you're vacationing, but unless you're on some desert island, there will most likely be a fitness class being offered nearby. Trying a new fitness class with a teacher you don't know can be part of the new vacation experience. It will be fun to see what new places have to offer. You may even meet some locals who can give you insight on the best attractions in the area.
Track It
It will help you stay motivated if you keep track of your steps or strides. If you are used to wearing a fitness tracker, then try to beat your usual daily step count. You have a new place to explore, so put on your shoes and start exploring. You may be surprised how easily you will be able to reach your daily step goal just by exploring.
Walk It Out
On the same topic of exploring by foot, you can also get a great workout by walking on the beach. Your step count may not be as high as if you were walking on pavement, but the calories you burn will be. Walking in soft sand is an extremely good workout. It may even be able to burn twice the amount of calories than walking on anything else. Your body needs to use a lot more energy to lift up your legs and feet after they have sunk a little into the sand. Be sure to wear good walking shoes, since walking barefoot will eventually start to hurt.
Elevate
Adding elevation or incline to any workout will only enhance it, so go for a hike or a bike ride up that hill. You can go slow and just enjoy the scenery and will still be seriously working your muscles. Usually there will be hiking trails at common vacation spots. You can do research before you go or ask a local hotel concierge, if you aren't staying in one.
Make Everything A Workout
If you think about it, unless you're sitting on your butt in front of the TV or computer, you are probably working out in some way or another, so do that on vacation. You can make most activities a workout. For example, shopping can be made into a workout if you walk quickly, hold all your bags, and only take the stairs. You will be exhausted by the end of the day. Golf can also be a great workout if you carry your own clubs and walk the course. Try to stay active on your vacation, so it won't be difficult to get back to your routine when it's over.