The Best Crypto Wallets Available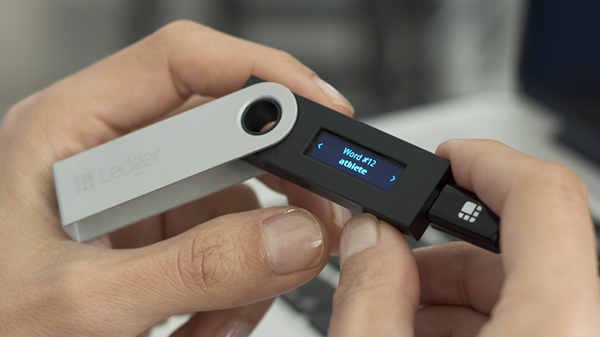 Bitcoin has been making headlines for the past 8 years. Sometimes the cryptocurrency has been in the news due to its revolutionary payment system. But once in a while, there is always news of how a Bitcoin exchange was hacked and all of the Bitcoin's stored online were lost. To avoid this problem, cryptocurrency traders now use stylish, hard wallets to secure their funds.
What is a Cryptocurrency Wallet and why do you need one?
If you own some cryptocurrencies like Bitcoin or Ethereum, you must have a wallet where you store them. Some people hold their coins on cryptocurrency exchanges like Binance and Coinbase. But that is a great risk. The infamous Mt. Gox incident where $460 million was lost is just one of the reasons coins shouldn't be stored on an exchange provided wallet.
Basically, a cryptocurrency wallet is a platform that holds the private and public keys needed to prove that you own the cryptocurrency and the keys needed to send, receive and withdraw your coins. A wallet can be in the form of:
A hardware device– a flash drive looking wallet or a paper wallet are both hard wallets.
Mobile app- Airbitz and Coinimi are examples of Bitcoin wallets that hold coins in a mobile app.
Desktop wallet- electrum is an example of an offline wallet. A desktop wallet consists of files that can be downloaded and used to hold the coins offline.
Web wallets- web wallets store cryptocurrencies online. Most exchanges store users' coins on the web.
Features of the Best Cryptocurrency Wallet
Before exploring the top stylish hard wallets online today, it's first important to look features that make up a great wallet.
Security– the single most important feature in a cryptocurrency wallet is its security detail. If the wallet can be hacked or vulnerable to bugs, it becomes easy to lose your coins.
Coin compatibility– some wallets are designed to hold specific types of cryptocurrencies. Always check that a wallet is suited to hold the exact coins you have.
Ease of use-explore the wallet's demo to evaluate its usability. A good wallet should be easy to use and access.
Availability of backup option– since a physical wallet can be lost and an app could be deleted, ensure your ideal wallet provides a way to retrieve coins after they get lost.
Developer community– read reviews to learn whether the wallet has a team of dedicated developers to keep its system secure and responsive.
Control of the private key– some wallets store your private key. A secure wallet allows you to store all of your keys so that you can send and receive coins on your own terms.
Top 4 Most Stylish Wallets
Ledger Nano S
The Ledger Nano S is a hardware wallet designed by a French company. Inspired by the shape of a USB flash drive, this multi-currency wallet has been dominating the market since it was launched. The wallet is a few inches long and extremely lightweight. It comes in a stylish package that contains:
A micro-USB cable
A recovery sheet where you store the down seed
A key ring and keychain
A lanyard so that you can wear the wallet around your neck
The Ledger Nano S
The Ledger Nano S is most popular for its security features rather than style. On the exterior, the wallet has an LED screen and 2 side buttons that must be pressed together to confirm a payment. The screen shows you details about your coins and helps you make a trade even on a malware-laden computer. Additionally, the wallet has a pin code and a 24-word recovery phrase. This ensures that you would recover your coins even after losing the physical wallet.
Trezor
Trezor is another flash-drive looking wallet popular among cryptocurrency users. Like the Ledger Nano S, this wallet supports multiple cryptocurrencies, including ERC-20 tokens. The Trezor wallet is smaller than the Ledger Nano S but equally comes with a micro-USB to help you connect to a computer. Trezor also comes in an elegant package and two other items:
A manual to help you use the wallet.
A micro-USB cable
The Trezor wallet is available in both black and white colors. It is plastic made, extremely light and has a small strap that fits the wrist or fingers. Like the Ledger Nano S, this wallet has an LED screen and 2 buttons that you hold when confirming a transaction. Apart from a great design, Trezor comes with advanced security features that include a backup plan for your coins.
Apart from a great design, Trezor comes with advanced security features that include a backup plan for your coins.
The Ledger Blue
The Ledger Blue is the more expensive version of the Nano S. Designed by the same company; this wallet possesses the same security features as the Nano S. However, the wallet resembles a tablet device and not a flash drive. It has a wide screen and several added features. Thanks to the large Bluetooth enabled screen, navigating through your wallet is extremely easy.
Unique Features
Large, square shaped touchscreen device
Bluetooth enabled
Multi-currency support
Rechargeable battery.
If you are ready to spend the $300 price tag and you would be comfortable walking around with the huge wallet, this is an excellent wallet.
Keepkey
Keepkey is among the most popular hard cryptocurrency wallets today. While it resembles a USB flash drive, its port is located on the side. It has an LED screen where you can send and confirm coin balance at and highly advanced security features. Keepkey is also a multi-currency wallet and provides you with the liberty to take control of your coins. The only problem Keepkey has is its weight. It's a little bit heavier than both the Ledger Nano S and Trezor, but not so much.
Conclusion
When style, ease of use and ability to safeguard large amounts of cryptocurrencies are the most important features in a wallet, hardware wallets are the ideal solution. However, each of the wallets has specific features. Take time and research about each of the wallets before settling on any of them. Thank you for reading this article. Visit our website more often to read more intriguing articles.