Escape the City at These Top 5 Montclair Parks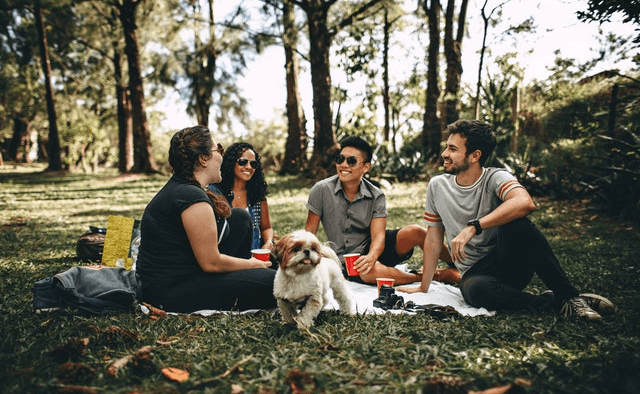 Staying in Montclair? This vibrant and diverse town is famous for its thriving arts community and lively downtown region. However, if you need a few hours' escape from the city, this fascinating town also offers an array of parks for a day of hiking, exploring, or relaxing. Here are the top five worth exploring.
For Playing Sports: Nishuane Park
With a swimming pool, an outdoor stage, and a children's play area, this park has something to suit a range of tastes. However, its real attraction is for the athletic, who can enjoy its basketball courts, football field, and softball diamond. For the less sporty, there's also a nature area to enjoy simply being in the outdoors. The park also comes into its own in August each year, when it plays host to the Montclair Jazz Festival.
For Strolling: Anderson Park
Anderson Park is a lovely spot for a picnic lunch, or to sit and read. Being in downtown Upper Montclair, it's also a great place to stretch your legs after seeing a movie. Anderson Park is a popular haunt for dog-walkers, so there'll be plenty of company for your four-legged friends, too!
For Kids: Edgemont Memorial Park
Edgemont park has one of the biggest playgrounds in the area (with a rubber ground to avoid scraped knees!). No little ones? The park's tranquil lake and beautiful landscaping mean it's a nice spot for grown-ups to hang out, too! The convenient location also means it's perfect for a quiet stroll for those staying in any of Montclair's nearby hotels.
For Hiking: Eagle Rock Reservation
Image via Flickr by Mike Appel
At 408-acres, Eagle Rock Reservation is by far the largest park on this list. Tucked between West Orange, Verona, and Montclair, color-coded trails and downloadable maps make it an ideal place for a hike for seasoned walkers and novices alike.
If hiking's not your thing, you could always check out the Essex County 9/11 Memorial, where you'll also be able to take in breathtaking views of the New York City skyline.
For Relaxing or Running: Brookdale Park
Like Eagle Rock Reservation, Brookdale Park owes its design to the Olmsted brothers, famous for designing Manhattan's Central Park. The 121-acre space is a wonderful spot for relaxing. You can check out the rose garden, established in 1959, which is one of the county's largest. To get moving, enjoy playing tennis at the Brookdale Park Tennis Centre, which opened in 1982. The season runs from April to October.
You can also take your four-legged friend for a walk. However, the peaceful views make it an ideal place for a run. The outer perimeter of the park (1.25 miles) is also marked every quarter mile, and the park is also equipped with the Tom Fleming Athletics Complex, with a rubberized running track and a synthetic grass playing field.
Fancy a hike at Eagle Rock Reservation, a run at Brookdale Park, or a relaxing stroll in Anderson park? Whatever you're hoping to get from your day at the park, Montclair and its surrounding area have you covered!