Guide to Visiting Lafayette, CO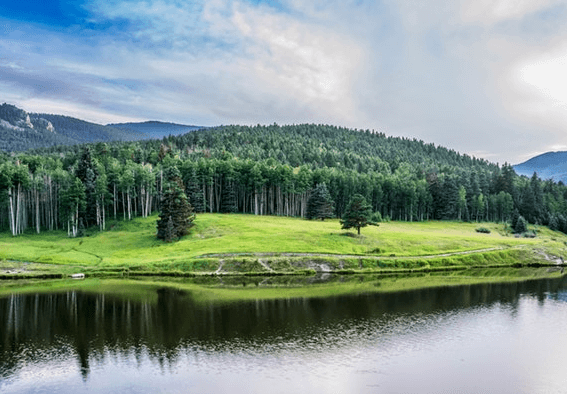 Lafayette, Colorado, a hamlet of 25,000 people, is nestled perfectly between Denver and Boulder. You will have access not only to the charming shops and museums in Lafayette itself, but also Boulder's outdoor activities and Denver's cosmopolitan restaurants and sports teams. Plus, by staying outside of the main tourist haunts, you can certainly save some money without sacrificing any activities or adventure.
Hiking and Skiing
Image via Flickr via Scott McLeod
Perhaps the most iconic thing that comes to mind when you think about Colorado is the Rocky Mountains that make up the backbone of the state. There are 58 peaks in the state that top out at over 14,000 feet, and they are ready for you to hike up or ski down. If skiing is your thing, Eldora Mountain Resort boasts 9 ski runs over 680 acres. Whether downhill, cross country, or apres skis in the lodge are your thing, Eldora offers the perfect setting for new and experienced skiers alike.
If you're visiting in the summer, or if hiking is more your style, the Lafayette area offers a plethora of riches when it comes to hikes with amazing views. If you're up for a challenge, Rattlesnake Gulch has one of the most impressive outlooks combined with a unique terrain.
Eating and Drinking
In the last decade or so, Colorado has outgrown its reputation as a simple scenic destination and, instead, had become well known for its outstanding craft brew scene. Lafayette is no different. The Post Brewing Company serves its nearly endless selection of beers alongside comforting pub food in three Northern Colorado locations. Other restaurants with an impressive beer list include Black Diamond Restaurant and Tap House, Growler USA, and Fate Ale House.
Old Town Lafayette 
Even if you're just in town to save money on your visit to Denver or Boulder, you should spend at least a few hours exploring Lafayette. Boasting an impressive history (teaser: it was founded by a widow and her six children,) Lafayette's Old Town maintains a historic charm and a modern community feel. You will see street art and gardens nestled between storefronts and restaurants in historic buildings.
Save on Lodging
Sure, you can always stay in a grand ski lodge in Aspen or brave a night in the Stanley Hotel, the inspiration for The Shining, but staying off the beaten path will save you money and put you in a centrally-located area. Whether you're looking for a cozy bed and breakfast or somewhere you can earn rewards points, the one thing you won't find in Lafayette is the shockingly high prices of nearby towns. Hotels in Lafayette and the two closest towns of Louisville and Broomfield are extremely affordable, even for last-minute dates.
If you're planning a trip to Colorado, you will have countless opportunities to see natural beauty and taste the unique fare. Since the state has so much to offer, you'll want to make sure your budget goes as far as possible, and staying in a smaller, overlooked town can be a great way to ensure you make the most of your trip.