Everything You Need to Know Before Visiting the Meadowlands Museum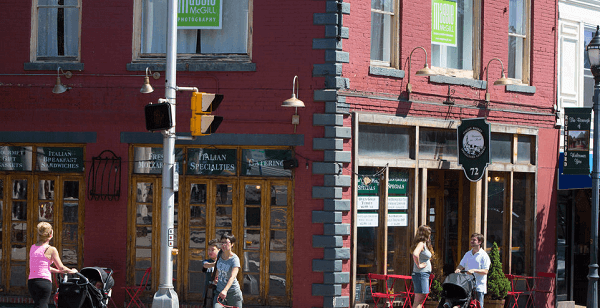 The Meadowlands Museum is located in Rutherford, New Jersey. Before coming by, make sure you know these five things to ensure you have the best visit possible.
The History of the Museum
The Meadowlands Museum was built in 1961 to house pieces commemorating life and nature in Rutherford and the surrounding New Jersey region. The museum is small but highly rated and certainly worth a visit. You can see it all in an afternoon, but you're likely to have the best experience possible if you learn a bit about its history before traveling.
The History of Rutherford
Image via Flickr by jarcab
The three permanent exhibits at the Meadowlands Museum feature artifacts documenting life in Rutherford throughout the late 18th and 19th centuries. If you want to build your excitement before visiting the museum, research about the people and items on display before coming by. You can also learn more about the city in general, which traces its U.S. roots back to the 1880s.
Can't-Miss Exhibits 
Before visiting, check out the exhibits currently on display and make your own list of can't-miss stops. This way, you can make the most of your time at the attraction. Meadowlands Museum has the following permanent exhibits:
WCW Memorial Room: In this room, you'll find artifacts and memorabilia commemorating the life of poet and doctor William Carlos Williams. Dr. Williams was a native resident of Rutherford for 50 years and served as the town's pediatrician, so this room offers an exceptional look at what life was like in Rutherford during the 20th century. His poetry was significant among American writers, so consider reading some of his works before seeing the room in person.
Pre-Electric Kitchen: This display is another celebration of 20th-century life, but the focus here is on appliances and tools that were common around 1910 before kitchens were fully powered by electricity.
Geology of the Meadowlands Region: This exhibit showcases rocks samples and other geological finds from this part of New Jersey.
In addition to these permanent displays, the museum features rotating exhibits documenting life in the Meadowlands region.
Upcoming Special Events
Check online for lectures and unique activities scheduled during your visit. These are held every Saturday from 10 a.m. to 4 p.m.
The Right Time to Come to Rutherford
Rutherford is a borough north of Newark and Jersey City, and though it's within a day trip of Manhattan, you can avoid thick traffic for the most part during your stay. If you want the most peaceful trip possible, January and February are the quietest months for visiting this part of New Jersey. You can also check for hotels in nearby Lyndhurst to enjoy extra seclusion and easy access to the Meadowlands Museum.
Rutherford is a borough north of Newark and Jersey City, and though it's within a day trip of Manhattan.
The Meadowlands Museum is a fun, educational attraction in Rutherford that's worth the trip, whether you're staying in the city or nearby Lyndhurst or just need an escape from the neighboring urban centers. Check out the museum when you're in town, and keep the above tips in mind to make the most of your visit.