The Top 5 Things to See in Barcelona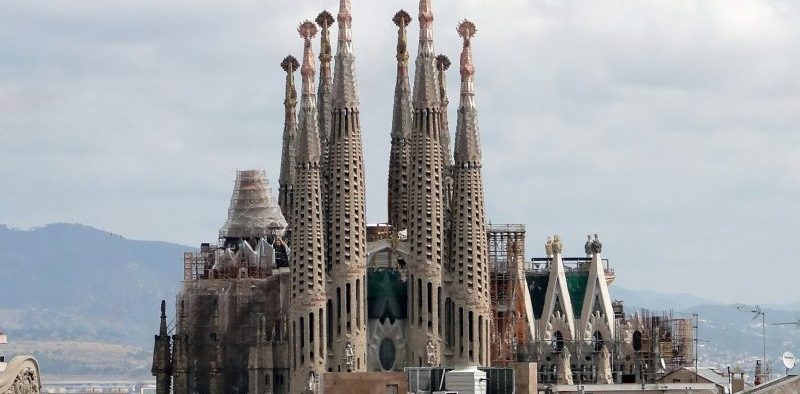 Barcelona is one of Europe's top tourist destinations and has some of the world's best attractions
Here are the top things you need to see in Barcelona:
Sagrada Familia
– Designed by architect Antonio Gaudi this church has been under continuous construction since 1882 and will only be completed in another 30 – 80 years. Sagrada Familia is like nothing you have experienced, with many commenting that the church is like something from another world. Sagrada Familia is loved by many but also hated as well due to its unique architecture. As for the lovers, they can now decide whether to do the Sagrada Familia tour with native guides, this is to live the real experience of such an amazing historical church.
Casa Mila
– Gaudi has left a huge mark on Barcelona as a city. This creation was designed by Gaudi as a home for the Mila family. The home is now a museum and attracts many tourists interested in viewing the beautiful irregularly shaped building decorated with beautiful tiles. To get the most of Casa Mila make sure you arrange a tour.
Barcelona FC
– A temple to all football fans, Barcelona FC is one of the most successful clubs in the world attracting some of the best players. Camp Nou plays host to a very interesting museum which will be of interest to football fans and non-football fans alike. Filled with statues and trophies you will discover the reasons why Barcelona FC has become one of the world's top football teams.
Gaudi was not the only artist to leave his mark on the city. Picasso's works are on permanent exhibition in Barcelona,
Picasso Museum
–  this fantastic galley gives a chronological insight to the work of Picasso showcasing his artistic development and the change of his style thought his life. The huge collection  of Picasso's works is the largest in the world and has been classified by the Spanish government as a museum of national interest.
The secret to discovering Barcelona in comfort is by using a guide. Having a trained native Barcelona resident to show you around is key to getting the most from your time in the city. Being trained they know all of the history and can show you the key points of the city tailored to your interests. This list is by no means exhaustive,  there are a huge amount of things to see in Barcelona and by having a guide you will be able to see the key sights that interest you most.