Top 10 European Road Trip Destinations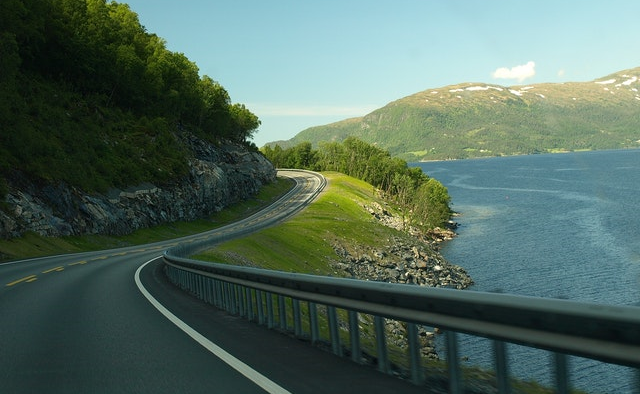 Driving around Europe is an excellent way to explore hidden gems, it creates a relaxing atmosphere, allowing you to explore and enjoy the scenery with the freedom of time. The article will give you the 10 best European road trip destinations, from driving along the coast to driving to national parks.
1) Switzerland: Lauterbrunnen Valley Waterfalls

TLC once sang "don't go chasing waterfalls" but clearly they haven't visited Lauterbrunnen waterfalls. With over 72 waterfalls there is plenty to do for everyone. If you are one for meditating, it is a great spot to drive to and listen to the water crashing onto the rocks. If you are an adrenaline junkie then you can do base jumping or hand-gliding in summer. It is the perfect place to hike and there is also one of the highest peaks in Europe where you can visit and see the alps for miles. In addition to its wonderful nature, famous films have also been filmed here, one being James Bond. You are able to take the train, but then you miss the amazing views along the way to the small town and are unable to stop to take pictures unlike with driving.
2) Italy: Bellunesi Dolomites National Park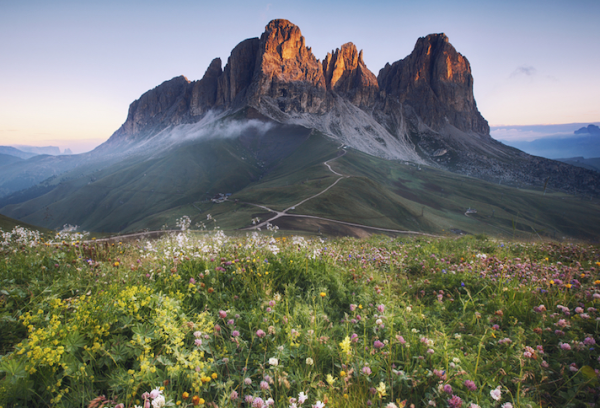 If you are wanting a break from touristy spots in the North of Italy, then the Bellunesi Dolomites National Park is a must. It is a 2 hour drive from Venice or 40 minute drive from Belluno. The park offers breathtaking views with many trails for all ages and abilities, allowing you to explore the valleys whilst looking out for various plants that are grown in this area. There is little infrastructure due to it being a national park so you are best to drive to it and park up to hike or wander round the large park.
3) France: Verdon Gorge Circuit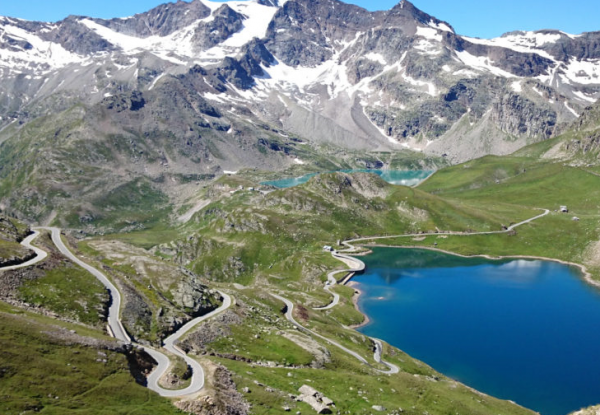 The Verdon Gorge Circuit is one of the natural wonders in France. Driving round Gorge, allows you to stop and enjoy hiking trails. For the bird lovers, it allows you to birdwatch some of the amazing birds from eagles to vultures and more. Once you get to the end of the Gorge and finish with the hiking trails, then you can stop off and go canoeing or pedal boating. Driving through Gorge allows you to go at your own pace, allowing you to stop and take in the breathtaking views of the clear blue water, whilst going on the windy roads in the rocky mountains. It has something for all the family, whether you want to admire the view from the comfort of a car, Sandown Mercedes offer the best in class and comfort , or want to stop off and do some nail biting activities like rock climbing or bungee-jumping. It is best to start early in the morning, to catch the sunrise and to beat other tourists.
4) Austria: Lünersee and the Rätikon Alps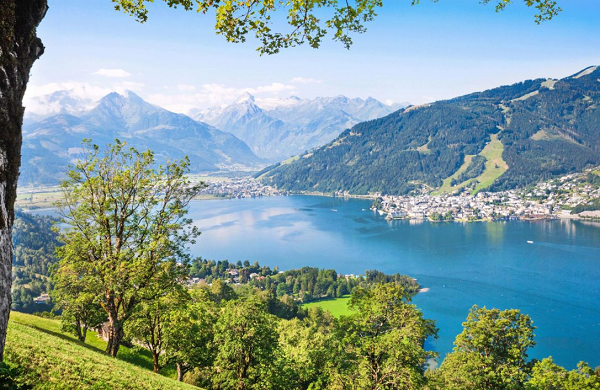 Lünersee was once the largest natural mountain lake in the Alps and is set in the middle of Rätikon Alps. It is considered a hotspot due to its stunning scenery and turquoise water. Lünersee and the Rätikon Alps is something that all abilities can enjoy, as there is a cableway (Lünerseebahn) that can take you from the carpark all the way up to to visit the Lünersee and see the Rätikon mountains. Or if you are wanting to hike, you can walk up to Lünersee and then hike up the Schesaplana, which is the highest alp in Rätikon. The stunning scenery of the alpines is something you do not want to miss.
5) Slovenia: Lake Bled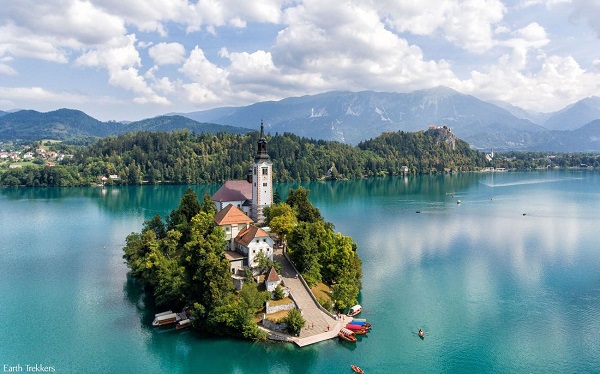 Driving to Lake Bled allows you to go at your own pace, giving you the freedom of when to go and leave. There is much to do in Lake Bled, so a car is perfect to make sure you pack all the essentials from hiking boots to swimming costumes. Lake bled caters for all, you can take a pleasant walk, admiring the natural beauty to visiting Bled castle that shows draw dropping views from the cliff. Not to mention the lake itself, where you can hire a rowboat to row around the lake or hop on the historic pletna boats where you can visit the church on the island in Lake Bled. Or if you want some activity, you can swim in the clear blue water or hike up to the Mala Osojnica viewpoint where you can see all of Lake Bled and even the Alps.
6) Italy: Amalfi Coast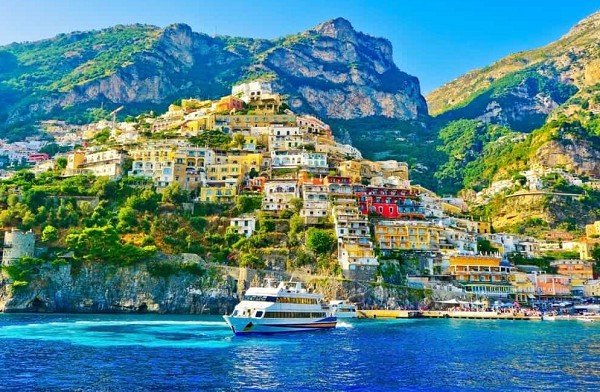 The Amalfi Coast is one of the top destinations to visit if you are travelling to Italy due to its stunning scenery of the sea, the mountains and cliffs. Driving along the coast is perfect as you can stop at the towns and pick where you want to stay and how long to stay. You can park up as you please and take in the beautiful views and explore the picturesque towns. On the drive there are many towns to choose from, including Amalfi, Sorrento, Positano and many more.
7) Croatia: Plitvice Lakes National Park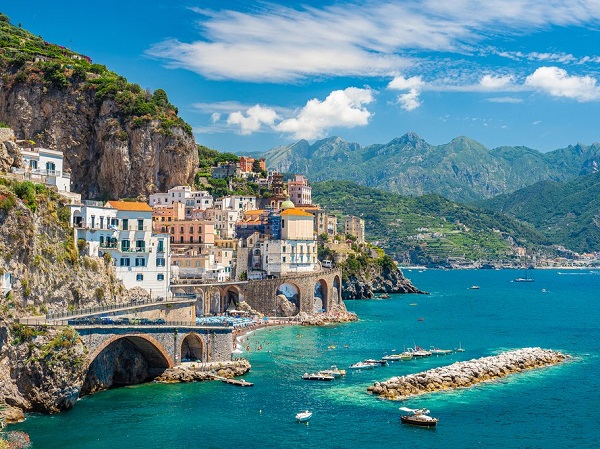 Plitvice Lakes is the oldest and largest national park in Croatia, it has over 16 lakes in the park, with a boardwalk around them for visitors to go and explore. It is no wonder why it is a UNESCO heritage site. The park has car parking available so you are able to drive down for a day. As it is a large park and so many picturesque spots, you definitely need a few hours to take it all in, that's why driving is recommended as you won't be rushed round unlike with a tour company.
8) Germany: Königssee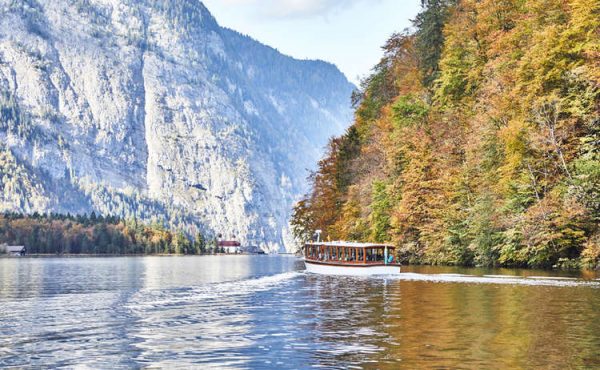 Königssee is a natural emerald green lake in the Berchtesgaden national park. This lake is not one to miss if you are wanting to find peace and beauty in nature. It is the perfect place to drive to and walk round the lake, admiring the breathtaking views of the mountains and lake. Whilst at Königssee you can rent a paddleboat or take an electric boat to ride on the tranquil lake and escape from reality. You are also able to swim in the lake, but bare in mind the water's maximum temperature is 20 degrees and that is on a hot summer's day, so remember to pack some warm clothes to wear afterwards.
9) Spain: Costa da Morte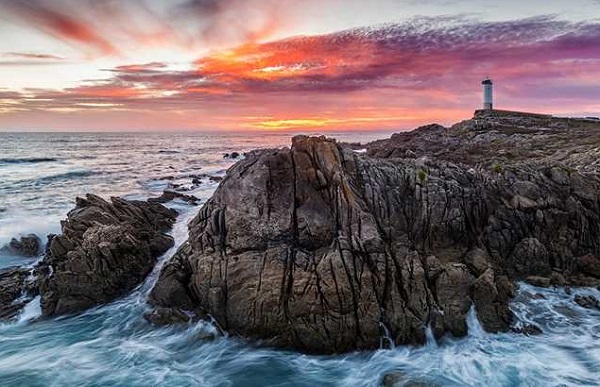 Driving the Costa da Morte coast is something that is not to be missed. The coast offers beautiful scenery with high cliff drops, deserted beaches and little picturesque villages. There are many towns to visit and plenty of activities along the Costa da Morte, something for all the family to enjoy. From Buño, a town famous for its pottery, where you are able to watch the pottery being made, to beautiful fishing villages with clear beaches where you are able to cool off in the sea. Also, there are historical castles and churches to visit on your journey, whilst also uncovering the mysterious legends about the Costa da Morte Coast. With all the activities and places to visit along the Costa da Morte, driving is the perfect idea.
10) Norway: Tromsø

And finally, another driving destination you should consider travelling to is Tromsø in Norway, due to its attractions. One of the attractions that is a must is Tromsø Fjord. Once in Tromsø consider getting a boat around the Fjords to take in the picturesque glacial landscapes. For fishing enthusiasts, ice fishing is available, where you can fish on top of a glacier, something that cannot be found anywhere else in the world. And finally if this doesn't convince you then seeing the Northern Lights, Tromsø is the best location to look at the Aurora. There is so much to do in Tromsø that you are best driving and spending a few nights here to do all the amazing activities and see breathtaking natural views and learn about the culture and history.