Top 5 Men's Fashion Major Do's And Don'ts To Follow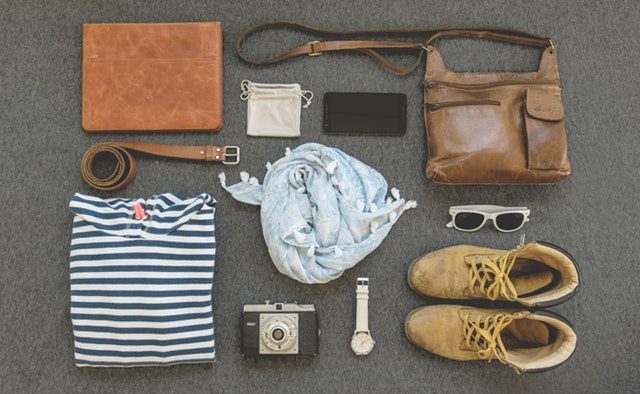 Our dressing sense is what sets us apart from others. It can be said that a person's confidence is directly associated with their apparels. Men often get confused about the proper way to present themselves. Most of them feel that they should dress to kill but, most of us do not know the proper way to dress.
Enhance Your Personality
A person should dress not as per fashion trends rather the style that defines or to say enhance their personality. In the quest of being noticed by women, men often choose something that makes them an object of fun than of fashion. Men's accessories need to be chosen in a proper way.
Major Don'ts
There are some common mistakes that are committed by men while choosing their apparel and these are as follows:
Wearing baggy shirts: One of the mistakes that a man do is by choosing a shirt that does not fits their body shape and so it looks quite awkward.
Inappropriate Dressing: You should always dress as per the occasion. It is often found to flaunt themselves as men chose apparel that does not suit the occasion.
Wearing shot: Shots looks good on boys belonging to the age group of 12 or 13 but it looks quite uncanny on a man.
Mismatch colours: While dressing one should make sure whether the colour of their apparel is going with their shoes or not.
Over accessorizing: It so another mistake that men do in the quest of looking the best. You cannot enhance your look by over accessorizing rather it is better to keep it simple.
It is better that men's accessories should stay more simplified as simple things look more elegant. The above-mentioned fashion mistakes need to be avoided.
Major Do's
If you are tired of trying out different fashion tips but still confused about the proper way to dress then have a look at the following tips:
Tuck your shirts: It is often found that guys with tucked shirts look more presentable as well as appealing. If you are a corporate then a tucked shirt with a well-knotted tie is ready to give you the entire spotlight.
Well-fitted shirts: You need to buy a shirt that properly fits your size. A man looks smart with apparel that fit their body shape.
Putting on leather shoes: Your personality will enhance with the help of boots. A good pair of mens square toe boots is sure to give a new charm to your looks.
Keep it simple: It is always better to choose apparel that is not too gaudy because such apparel might turn your look awkward than better.
Choosing colours: Colour is something that seeks a person's attention and so it is recommended to choose a colour as per your complexion.
Therefore it can be said that dressing style sets you apart from the crowd. A man needs to dress as per their body size, complexion and personality. One needs to style themselves as per their comfort level because when you are wearing comfortable clothes your confidence automatically increases.