5 Signs You are Shopping at a Trustworthy Online Store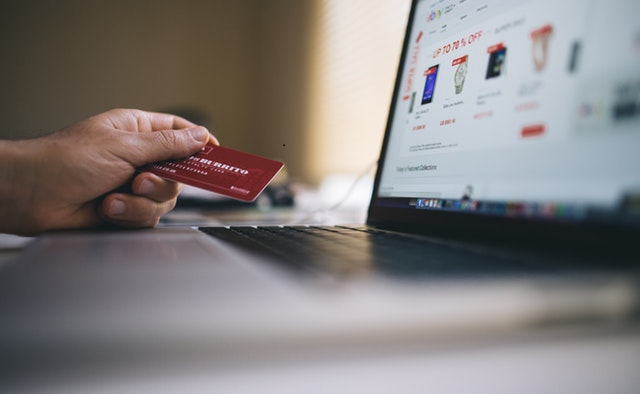 When shopping online, it is important that your information and, ultimately, your identity and money, is protected. Before you buy something online, it is important that you check for the signs of a trustworthy online vendor. Every vendor that is trustworthy and that has a safe website will have tell-tale signs on their website. Let's take a look at 5 signs that you are shopping at a trustworthy online store.
Secure Socket Layer Technology
SSL is one of the basic requirements for a secure online shopping experience. This ensures an encrypted connection between your computer and the online store. This secure connection protects your personal information safe and away from prying eyes.
Before you buy from an online store, makes sure that the vendor has an SSL certificate. Since this is a standard certificate for vendors to have, don't run a risk by adding your credit card information if there isn't an SSL certificate. You can see if there is an SSL certificate if there is a little green lock on the left-hand side of the URL bar.
Although an SSL certificate alone is not sufficient to protect your information, it is one of the first things you should look for to determine if you are dealing with a legitimate vendor.
No Asking for Additional Information
Sometimes, you may find that vendors ask you to enter personal information to open a buyers' account. This may be because they need to ship you a product or because of legitimate administrative reasons. When they ask you for more information than is necessary, you should not trust the vendor. No online vendor or service provider apart from Amazon or PayPal will ever ask you for things like your ID number, social security number, bank account details, or tax or salary information.
There are Trusted Site Seals
There are many different forms of trust seals that indicate if a vendor is an accredited dealer or if they meet all the requirements for protecting their buyers' privacy. A trusted online retailer that adheres to regulatory authorities' requirements for online safety and security may also be authorized to have a specific seal of approval present where their website visitors can see them.
The Better Business Bureau also award their seals to online vendors that protect buyers' information. If you are visiting an online retailer and you see a trust seal, it is an indication that you are dealing with a trustworthy website.
One of the ways to determine if the online vendor respects and protects its buyers' information is to read reviews and other forms of social proof.
Satisfied Customers
One of the ways to determine if the online vendor respects and protects its buyers' information is to read reviews and other forms of social proof. This may be a bit difficult, especially if there are no places for buyers to interact publicly with the business on the website. One thing you can do is to see if there are social media buttons that direct you to the retailers' Facebook page. There, or on Google reviews, you may be able to see how previous buyers experienced the vendor.
Safety Certifications
If you want to make sure that you are dealing with a trusted website, do some research to determine if the online vendor is subscribed to safety certifications. This means that they outsource payment processing and the handling of private information in the hands of safety experts.
These experts are companies such as Safe Harbor that is a commerce framework that the U.S. Department of Commerce developed for exactly this reason. Subscriptions such as these can give you added peace of mind that you are, in fact, dealing with an online vendor that is trustworthy and that takes your privacy seriously.