4 Trips to Take Before School Starts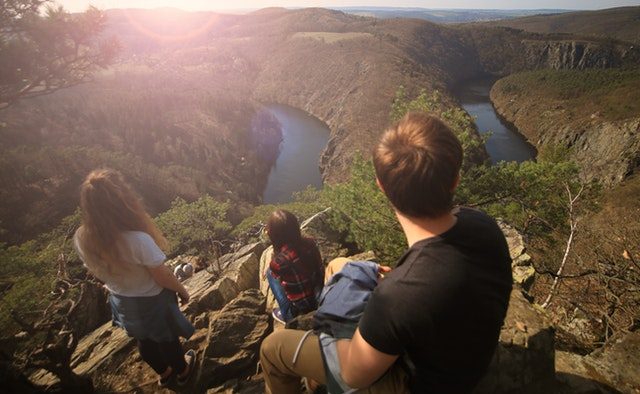 Going on a fun trip with your family before school starts can be an amazing experience for the whole family. Since it'll be the last trip that you'll take as a family during the school break, it's important to make it enjoyable and memorable for each member of the family. Here are four awesome trips that your family can take before school starts.
1. Spend a Day at an Amusement Park
Going to the amusement park as a family can be a fun and memorable experience for everyone. The kids can try out different exhilarating rides and get a good time. You can also go on a food trip and try every tasty food around. Since it can get really crowded in amusement parks, make sure to always keep an eye on your kids, especially if they're under 10-years-old. Riding the carousel and going inside the haunted house are some of the best activities that you can do as a family. You can also take lots of family pictures and buy souvenirs to ensure you'll always remember your special day, and something that you can reminisce about for years after.
2. Go for an Easy Hike at a New Location
This summer activity is perfect for families who are physically active and likes to do sports. Your family can look for a beautiful and safe place to hike – somewhere you've never been before. It should be an easy hike – especially if your kids are still young. It can be a short but adventurous hiking activity. It's also an added bonus if the location has picturesque views of nature. It can be a simple trip, but it can absolutely turn into something that you'll fondly remember for the rest of your lives.
3. Go on a Mini Road Trip
Who doesn't love road trips? Camping in your car and driving for a long time while only stopping for food and fun adventures seems like the perfect summer activity for a family. It can be a great bonding activity since you'll be staying in a small area for an extended period of time- you'll have no choice but to chat endlessly and make the trip more enjoyable.
Snacking on delicious snacks while singing at the top of your lungs during a road trip seems like a great way to end the school break. An end-of-the-summer road trip will absolutely be something your family will cherish for a very, very long time. Since you'll be on the road for a long time, it's important to be prepared and plan ahead in case of emergencies.
Life is truly short and we should make every moment count.
4. Visit a Museum or a Science Center
Taking your kids to a museum, art gallery, or science center can be a very rewarding experience for the family. Looking around historical museums can help them get an idea of what the world was like in the past. Kids have a lot of questions and a history museum will surely satisfy their thirst for constantly learning new things and gaining knowledge on exciting events. A science center, on the other hand, can spark an interest in your kids which can lead to home experiments, trips to the library, and endless hours of watching science-based shows and videos. It's the perfect way to end the summer break since it can get them excited about going back to school.
Life is truly short and we should make every moment count. Planning an end-of-the-summer trip for your family can be hard but it will definitely be worth it. Whichever type of family trip you'll be choosing, what's more important is the amount and quality of time that you'll spend and enjoy with your family.