Be Stylish: Five Cool Things You Can Rent From Your Neighbour in 2018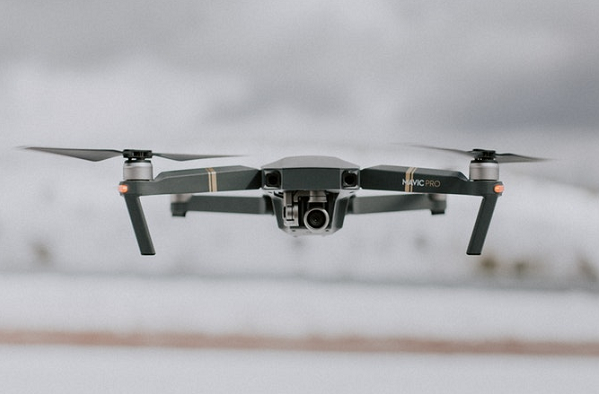 This time of year can always feel a little tedious. We're still recovering from the extravagances of Christmas, we're trying to be healthy and winter hasn't buggered off yet. It can feel like change is needed.
If you do want to try something a little different then look no further than Fat Lama. Started in 2016, this peer-to-peer marketplace allows you to rent any number of weird and wonderful items, all from people in your local area.  It's easy to use, can rent items with just your debit card, and all items on the website are insured for up to £25,000 taking the pressure of either party to front the bill. In its most practical application, it allows people to access items they would not otherwise be able to afford. In its most inventive it's a lifestyle centred on new experiences and endless opportunities for fun.  Here are just a few things you can rent:
Cameras
It's one of the most popular listings on the website. Whether you are looking to try your hand at photography or are a freelance looking for something specific, there will be something for you.  The models range from specialist cameras such as from digital cinema cameras that are available for around £40 per day, to the everyday DSLRs which you can pick up for as little as £5 per day.
Drones
Who isn't enamoured at the idea of flying a drone? It's basically like a remote control airplane but for grown-ups. Drones are another very popular listing and have all sorts of interesting applications from over-head filming to site surveying. Drones are priced between £50 and £200 per day.
Projectors
Every wanted to do the LOTR marathon properly, or perhaps you've promised an unforgettable valentines day? Well stop stalling and build your own cinema! Renting out a projector hilarious fun and will make having 'a quiet one in' far more appealing. The average projector is around £15 per day.
Fat Lama.  is a peer-to-peer marketplace that allows you to rent any number of weird and wonderful items, all from people in your local area
Bicycles
Sundays in the city can be a depressing prospect, so why not take the airs in and go for a cycle out of town? Bicycles are an easy rental as; compared to electronics they are a little less fragile. Rent for as little as £3 per day.
Are you a student wanting to throw an epic party? Or perhaps it's your mates 30th and you have hired a venue out? If you've ever tried getting hold of a sound system before you'll know it's a logistical nightmare, full of paperwork and also costs a fortune. Renting one on Fat Lama has none of the hassle and all of the fun. Speakers go for between £25 and £90, depending on the model.