Perfect Travel Destinations for Gents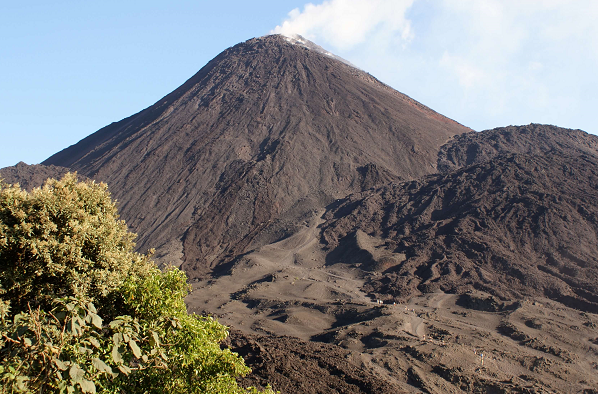 Planning an "all-men" vacation? If you are planning to travel solo or with friends, there are many destinations that you can visit to return home being a better man! Travel can certainly transform you. Get the chance to discover yourself and enjoy life! Take a tour of some of the perfect travel destinations ideal for gents below.
Loreto Islands Bay Marine Park
Fancy some kayaking? Check out Loreto Islands Bay Marine Park in northwest Mexico! Get the chance to go kayaking and ride along the blue whales. The largest of them can reach 100 feet long and weigh around 200 tons! Admire these magnificent creatures living in the Sea of Cortez where you can paddle along with them. This trip will surely get you into an adventurous mood.
Its pristine marine eco-system is well-protected and still untouched. At the same time, make the most of the beautiful sandy beaches, sea cliffs, submarine canyons and marine terraces. 88% of its surface area consists of pristine sea water, where you can also enjoy a good swim! What more can you ask for a memorable vacation?
Pacaya Volcano, Guatemala
Want to experience more thrill? Head to the Pacaya Volcano in Guatemala. If you are brave enough to camp on a volcano, it is a perfect destination for you! When it is active, it is even more fun. Hear the mountain rumble and hiss. Watch as it emits fiery boulders at any time. The summit of this volcano is about 8,373-feet high.
Like most hikers, you can do this trip in one day or camp overnight to hear the lava roll through the forest and cover all vegetation on its way. From a safe distance, watch the smouldering lava light up the night sky. It is a unique experience which allows you to see the Earth's core and walk past hot liquids of more than 2000 F.
Boulder Outdoor Survival School, Utah
Want to live in the moment? Enrol at the Boulder Outdoor Survival School, Utah to learn the basics of survival! No need to wear your watch or carry your mobile phone. Learn basic survival skills as you explore a wild environment, such as plants you can eat or how to fill drinkable water. After learning all of them, get the chance to go on a solo expedition.
This wild expedition helps you to live in the moment, being more present and alert. Come closer to nature and feel stronger while you use only your wits, poncho or knife to survive in the wild surroundings. Imagine the thrill when you go on such an adventure!
Rio de Janeiro Carnival
Looking for some fun? Visit the Rio de Janeiro Carnival, held every year before Lent. If you want to learn a few samba steps, you have come to the right place! While other travellers only watch from a distance, be one of the participants and dance your way in the streets together with professional dancers dressed in colourful costumes.
To be able to dance just like them, join a samba school and practice your steps a few days before the main event.
Learning new dance steps can make you feel more confident the next time you step on a dance floor. After the carnival, head to the Ipanema beach to relax and enjoy Caipirinha cocktails. Even while enjoying this vacation, visit https://www.tedbingo.com/ to enjoy different kinds of games for all tastes on any type of device.
South Dakota, Montana
Travel in style to South Dakota, Montana where you can enjoy great horse rides, just like in wild west movies! Gallop across the great plains of Montana and Idaho, along with a Lakota Sioux horse expert who will teach you all the basics of riding such a horse. Thus, catch glimpses of modern and ancient Native American life.
It is no less than a history lesson as you ride along herds of bison. Discover wildlife at the wolf-recovery refuge. Learn more about the history of indigenous people with sites like Custer's Last Stand or the Crazy Horse Memorial, a magnificent mountain monument. Imagine yourself wearing a cowboy's hat while discovering this destination!
These are the perfect travel destinations for gents, meant for lots of fun, adventure and entertainment. These places make you discover and learn more about your skills, while feeling stronger and more confident.