Five Ways To Get More Out Of Your Workout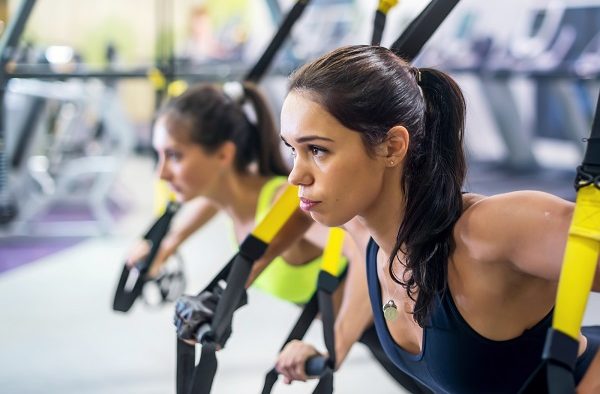 Hard work and consistency are the foundations of workout success, but focusing on exercise alone will hardly give you the best results. When fatigue and physical sacrifice take over your motivations, these five tips will help you keep your morale up, reach your training goals, and get the best out of your workout.
Choose The Right Workout. One of the main mistakes you can do when trying to stay in shape is choosing the wrong type of workout. Building muscles or getting rid of your stomach rolls is not going to happen if your training program is too demanding or unsuitable for its purpose. For example, if you want to lose weight and keep fit, five hours of cardio exercise per week could be enough, but talk to a specialist to determine which exercises are the best for you. Moreover, try to avoid following your friend's training program, unless your friend is a fitness instructor.
Get Supplements. When trying to maximize your workout output, supplements are key. Training without following an adequate nutritional plan is useless, but getting the right amount of proteins, carbs, and fats from traditional foods is often tricky and exhausting. On the other hand, sports supplements like testosterone boosters or even nootropics are formulated to address various types of workouts, providing the right dose of nutrients your body needs for specific activities or goals. Most supplements come as nutrient-rich, ready-to-eat meal formulas, and you can choose between dry bars or shakes. Again, a fitness instructor can help you choose the right supplements based on the type of workout you perform.
Listen To Your Favorite Music. According to a study published in the Journal of Sports Science, listening to your favorite music will make your workout more enjoyable and will help you reach your goals. In fact, according to the study, the subjects who listened to music during high-intensity training had a more positive attitude towards workout than those performing their workout without listening to music at all. In other words, you're more likely to integrate workouts into your daily routine if you're listening to your favorite blood-pumping music during exercise.
Skip The Sports Drinks. Sports drinks are often advertised as energy boosters but unless you're following an intense training program that requires extra energy, you don't need them. These drinks are formulated to give energy to professional athletes and boast high concentrations of sugars. This means that if you're following a moderate-intensity training program, sports drinks will only help you ingest more calories than you're consuming. To get more out of your workout, get your energy from sports supplements and drink water to stay hydrated while training.
Celebrate Your Progress. Building a workout routine is challenging, that's why you should reward yourself for your progress. If you want to get more out of your workout, set manageable goals and indulge yourself a small treat every time a goal is reached. To put it simply, eating that piece of cake after losing your first 10 pounds is perfectly fine as long as you stick to only one piece. In this way, the workout will seem less demanding and you'll be more eager to reach your future goals.