Does it make sense to play the lottery?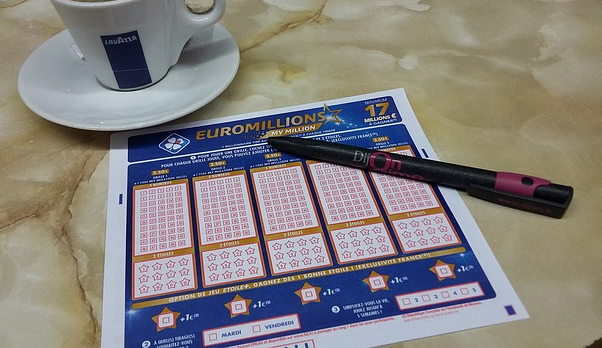 In the end of August, the largest ever Powerball jackpot was won. Mavis L. Wanczyk of Chicopee from Massachusetts won a massive $758.7 million jackpot on August 23. While the jackpot sum is "only" the second biggest one in U.S. history (first one being $1.6 billion prize in January 2016, split three ways), this time the amount was won by a single lottery ticket, meaning that it was the biggest ever prize given out to one lottery ticket owner.
The winning Powerball numbers were 6, 7, 16, 23 and 26, Powerball 4, Power Play 4. Although the jackpot went to just one lucky person from Massachusetts, there were also six other ticket owners that won $2 million each and 34 that won $1 million. These winning tickets, based on Powerball website, were bought from around the country, including but not limited to, Pennsylvania, South Carolina, Michigan, Minnesota, Maine, Florida, California, Georgia, Texas.
The odds of winning a jackpot in Powerball are 1 in 292.2 million, which some would say, are way lower than getting hit by a car while you're on your way to buy your lottery ticket, or maybe even getting hit by a lighting while on your way to buy your lottery ticket, but as we can see, it can happen. And I personally happen to know a person who managed to get hit by lighting twice in a week. Not sure though if he was on the way to buy a lottery ticket or not. But if he was, it might have been safer for him to buy the american lotto online instead.
The lucky winner who won the $758.7 million prize has to pay federal income taxes from it, 25 percent (or 39.6%), plus state taxes which vary depending on the state tax which in Massachusetts should be around 5%.
The winner has two choices to get the winnings, one is a lump sum. If the winner chooses to opt for a lump cash payout, the number $758.7 goes down to $480.5 million, minus taxes, so roughly $330 million net (or $270 million). Or the winner can choose the annuity option, which means that the winnings will be paid out over 29 years in 30 installments. The size of the installments would increase 5 percent annually.
Which option would be better for the winner? It all depends what the person wants to do with the money, although if you come to money suddenly, it's usually safer to go with the annuity option. As whatever the first year's installment would be, $5 or $10 million, it's a pretty nice number already. However, based on past records, only four Powerball winners have chosen the annuity option.
In January 2016 Time magazine actually discussed the question whether it makes more sense to take the "smaller" cash payout, or the bigger amount in installments. They made their calculations based on a potential $1.5 billion jackpot. In case of that number, in case of annual installments, the first installment would be $22 million, and the last installment $93 million. Instant cash out option would be $930 million. Read the article on Time magazine for the exact calculations, but they reached the conclusion that money-wise, the smaller instant cash out makes more sense. However, that's just one side of the coin. We also need to consider the human factor. And the truth is that many lottery winners have gone bankrupt just years later. So looking at it from this angle, in order to protect yourself from yourself, annuity payments are the way to go. Well, if you're the lucky one to win the lottery in the first place, that is.