The Most Stylish Cars of 2017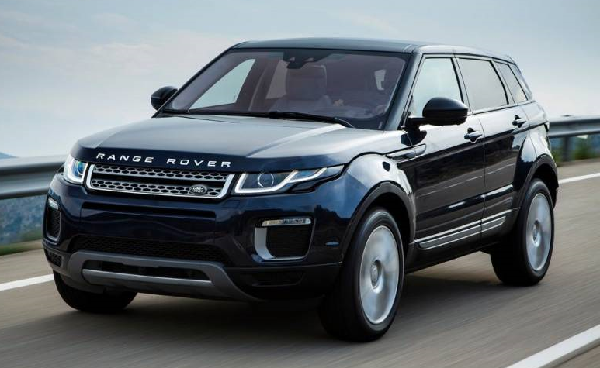 2017 has been quite a year for motoring, with new models cropping up here there and everywhere. From high-tech interiors, to a whole new experience in an off-road Jeep, there really is no limit to what the industry is offering this year. But what if you want to go down the route of style? Well, we're here to tell you that there are plenty of cars offering style and substance! Here, we explore the most stylish cars that 2017 has to offer!
BMW i8 Coupe
If you have over $100,000 to spend on a brand new car, the BMW i8 coupe is the perfect answer to the luxury vehicle market. With a unique, stunning design and enviable economic build, this model is perfect for those looking for style and performance all in one vehicle. The i8 has an entirely unique feel and a look that most models can only dream of. The concept-car appearance gives this model the top spot on our list of 2017's most stylish cars, and the petrol-electric power gives it a different driving experience, with all four wheels being powered differently – the front two are powered by electric, and the back by petrol.
Lexus LC Coupe
The extremely stylish Lexus LC coupe is different to the rivalling Mercedes or Porsche models. Why? Well, that's because the LC has an entirely unrestrained look. The contrasting angles and intakes give no room for argument on exactly what this model can do, but even with this wild look, the Lexus LC has a strange kind of elegance to it. The powerful engine makes the car fun to drive, but there is an open debate as to whether it's quite as fun to drive as its competitors – we'll leave that up to you to decide.
Audi TT Coupe
The Audi TT coupe is the most affordable model on our list. This comfortable car is fun to drive, and being a diesel engine, it's even cheap to run. The back seats can be a little cramped and it doesn't have four-wheel drive, but what the Audi TT lacks in space and drive it makes up for in style. This modern and attractive two-door car has one of the most economical engines of this year, and an interior to appeal to any age or gender. It competes well against the BMW 2 series and the Mercedes SLC so if that isn't a testament to the drive, style and power of this car, nothing is.
Range Rover SUV
The new Range Rover SUV really is the answer to a stylish car inside and out. It's pricey, ranging from £79,500-141,500 and sometimes more, but it's an extremely comfortable ride whether you're driving or a backseat passenger and has a boot space to be rivalled. If you want a car to show off, however, this Range Rover really is the perfect choice. The exterior alone is breathtaking but it's the interior that truly promotes jealousy. The dashboard is completely uncluttered and easy to use, and the modernised infotainment system leaves nothing to be desired. The rear seats have all the legroom you can hope for, and four-way adjustable, reclining seats. Add in an optional cooler between the rear seats and electronically controlled tables, the Range Rover really is the most stylish SUV you could ever hope for.
Porsche Panamera Hatchback
So, the name Porsche alone gives connotations of style, but it's not until you actually take a look at the Panamera hatchback that you truly understand why this model has made it onto our list. This beautifully designed model has an interior to die for, and there's no denying that the whole look has improved from the older models. But don't worry, the model doesn't compromise on drivability for style.
This easy to drive and staggeringly fast vehicle is well worth the price it asks – an eye watering £70,000 – £125,000 – and comes with a whole range of potential options to add to your car from the number of doors, though to the size of the engine.