The guide for the indecisive cook: What to have for dinner when you have no clue what you want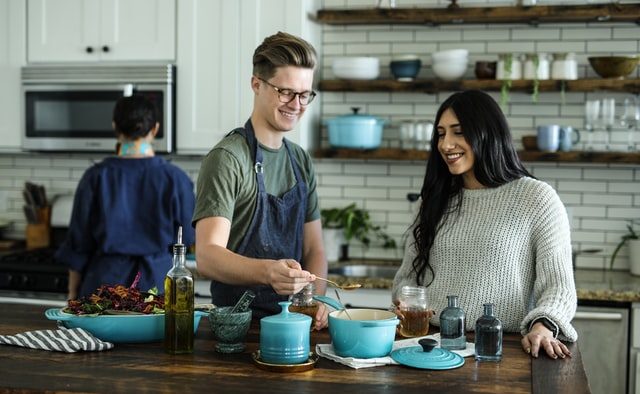 We live in a world of endless opportunity. Being surrounded by so much choice, it can be difficult at times to know what we want — for our career, relationships, direction in life, and so on. However, the hardest decision of all can be knowing what to have for dinner.
After a long week, the last thing you want to do is get through the door on a Friday night and scour a cookbook to work out what you fancy making. Sometimes, you could instead benefit from a little outside influence to tell you exactly what you should cook. Here's a guide for knowing what to do for dinner when you have no clue what you want.
What are you drinking?
Traditionally, the choice of what to drink depends on what meal you're eating. There are even online guides which can be used to match our booze to our food, such as this wine pairing wheel from Pasta Evangelists. Guides like these are useful for combining a beverage's flavour profile to the meal you have in mind, bringing out the best in your food. But what do you do if you can't think of what to cook in the first place?
To avoid this vicious circle causing a crisis in the kitchen, you can flip the idea on its head and pick your drink first. If you get in and you're feeling parched for a glass Sauvignon Blanc, you only have to search for what dishes pair best with a dry white — for example, a light and bright garlic shrimp risotto. If you opt for a soft drink like cola, you might want to pair it with smoky red meat, think hamburgers or Korean short ribs. If you can at least pick what you'll be sipping on, then you can fit one piece of the puzzle and let the others fall into place.
What's about to expire?
If the overwhelming choice of refreshments leaves you staring blankly at the shelves in your fridge, let's try something else. While you're there, look at what produce you have that will expire soon, and work out a dish from there.
Better yet, apps like SuperCook can do the heavy lifting for you — simply type in the ingredients you've got into the app, and let it work its magic to show you only recipes that will use these ingredients. BigOven works similarly, letting you browse by innovative categories like 'Use Up Leftovers'. Failing that, a simple 'recipes with…' Google search will do the job. No more running out to buy more ingredients, and no more cans stacked up at the back of the fridge with a 2012 use-by date — if it's about to go off, skip the indecision and jump straight to getting it cooked.
What's the weather like?
For divine inspiration, look to the skies. If the sun is shining and the birds are singing, you might enjoy a lighter meal without that heavy feeling. For times like these, green options such as a greek salad or fish-based dishes like miso salmon are ideal. As for the winter months, hearty casseroles and warming soups are the way to go.
The seasons don't just change our appetites, but also the kinds of produce available on store shelves. Pay attention to what veg is seasonal at the moment, and let this guide your meal prep. During summer, fresh fruit and veg like cucumbers, tomatoes and bell peppers are in abundance, whereas autumn and winter bring us squashes, beets and carrots. To make your choice, think about the time of year and opt for meals that use seasonal produce.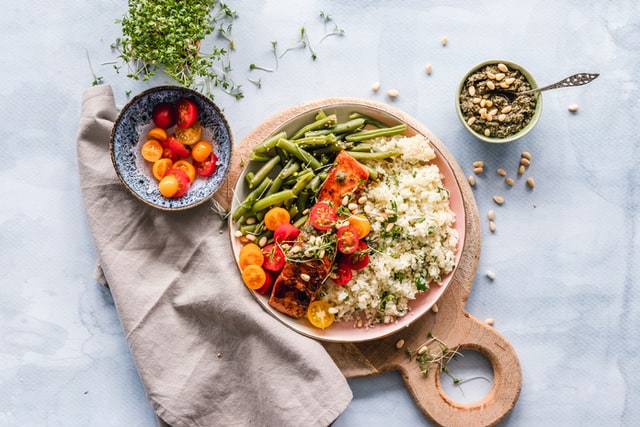 How much time do you have?
If you've been staying late at the office or you're heading out for a big night, you might be strapped for time. In this case, you have every excuse to prepare a lazy meal using whatever you have laying around. We wouldn't recommend ready-meals, as they're rarely a healthy option — but it's easy to throw together a one-pot pasta with some leafy greens for a more balanced bite to eat.
Alternatively, you might have time to kill and practise some culinary therapy. Take your time to prepare something a little more indulgent, such as a hotpot that you can leave bubbling for a few hours while you see friends or get on with chores. Not everything has to be scrupulously planned in advance — let the schedule of your day dictate what you'll be dining on.
If you keep in mind these simple check-ins for when indecision hits, you'll never again wonder what to have for dinner when you have no clue what you want to eat.