Top Styling Tips for Short Men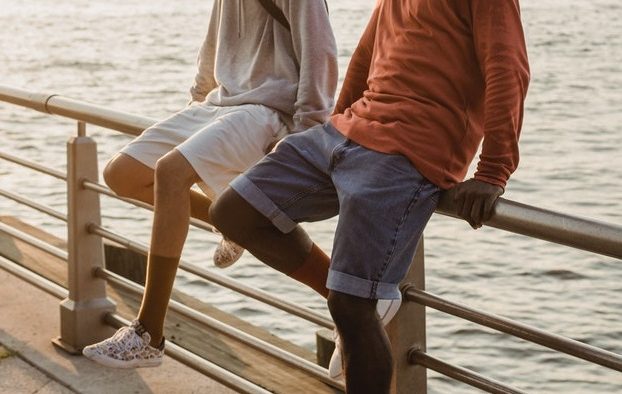 Fashion is a puzzling topic for short men. Many standard fashion tips will not apply to short men as they may not accomplish the targeted look. Short men generally choose clothes that make them look larger or taller.
In this guide, we will look at some top styling tips for short men. However, it is important to remember that there is nothing wrong with being short. You just need to find your style and learn how to carry yourself with confidence. With that out of the way, let's look at some styling tips.
Don't Wear Loose Fitting Suits
Perfectly-fitting clothes and suits in bigger sizes are a must-have for all men. It is essential to get slim-fitting clothes as a short man as these will enhance your body type. Loose-fitting suits and clothes will tend to cover you up and will end up making you look shorter. You should avoid going to the extreme as that can suffocate your masculinity. The clothes should be slim-fitting, but they shouldn't be tight. You can tell that your clothes are too tight if you feel uncomfortable walking up the stairs or picking up items from the ground.
As you avoid loose-fitting suits, you also need to ensure that your pants aren't too long and your sleeves don't go past your wrists. Your jackets also shouldn't go past your knees. Generally, short men should consider getting custom clothes from their tailor.
Don't Wear Short Pants
Shorts can make you look a little taller if pulled off correctly. However, your trousers should never be short as that can make your legs look shorter than they are. Pants that are tailored to the right length have the extra benefit of making you feel confident, and this is essential for all people. As noted earlier, trousers that end up covering the shoe are also not advisable for short men. While wide pant hems are no longer popular, some men still wear such pants. You should avoid such hems as they will make you look sloppy and shorter.
Don't Wear Clothes with Horizontal Stripes
Most short people understand that horizontal stripes can emphasize their shortness. Instead, you can pick plain clothes or those that have vertical stripes. When choosing patterns on clothes, you should also stick to subtler patterns in darker colours. Many fashion designers also advise short men to go for small scale patterns. For example, if you want to wear clothes that have vertical lines, you should pick those with thinner lines. Larger patterns will make you look smaller.
Choose Colours Wisely
It is important to choose the colours of your clothes wisely. Short people will generally have a better chance with one colour or pattern as this would have a lengthening effect.
You should also ensure that the colours you pick suit your skin tone. If you don't necessarily want to wear clothes that match, you can use colours to draw attention to parts of the body that make you look taller. For example, if you pick brightly-coloured pants, you should consider tucking in your shirt to get a taller look. You can also use colours to complement your personality. For example, if you are generally a serious person, you can dress in darker colours. As a lively person, you will need to go for more colourful clothes.
Choose the Right Shoes
The best shoes for short men aren't necessarily those with the highest heels. Instead of focusing on the size of the heel, you should make sure the shoes are comfortable. Don't try to wear shoes that are larger or smaller than your feet as these can cause various issues like back pains.
They should also complement your outfit. Here are some qualities you should consider when choosing shoes:
They should have a gently tapered toe box and shouldn't be pointy.
The designs should be simple.
They shouldn't be flashy or too colourful.
If the shoes have thick soles and can add an inch or two to your height, you can consider this an added advantage. The issue with elevator shoes is that they usually sacrifice some essential qualities such as comfort and style. It is important to prioritize your comfort as this will have a direct impact on your confidence levels. If you really need an extra inch or two, you can consider getting a pair of classic boots.
At the same time, you should avoid barefoot shoes or those that have very thin soles. These shoes may make sense to people who are more interested in function over form, but they will sacrifice the extra height boost.
Conclusion
Styling and fashion can be complicated for short men. The first thing you should remember is to always wear clothes that fit you properly. Also, avoid clothes with horizontal stripes as these can make you look shorter. You can also use colours to make yourself look taller. Also, remember to use colours to reflect your personality. Another essential styling tip is to always go for comfortable shoes that don't have bright colours.