Top 5 Cities To Be An Au Pair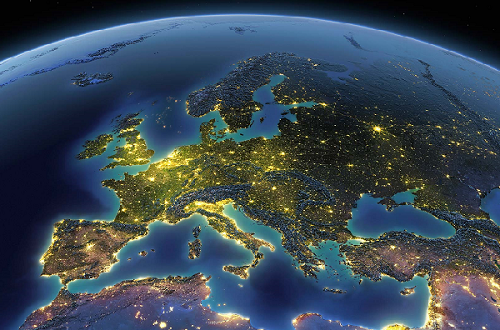 Deciding to be an Au Pair is a big decision. You are choosing to go and work abroad, adopt a new way of life and potentially speak a language you may not be fluent in almost full-time. However, being an Au Pair can be very rewarding. Not only will you get the chance to live in another country, you'll learn valuable skills to help increase your employ-ability. Once you've decided to go, the next thing you need to decide is which country to move to. If you are moving within Europe, make sure you visit www.ukehic.com before you go to make sure you are covered for any emergency medical treatment you may need while you're away. These are some of the best cities to be an Au Pair in.
Paris, France
When you're choosing the destination you are going to be spending the next year of your life in, you'll want to make sure there is plenty to do. Paris is perfect for this. Every week will bring something new to the city. So once you've exhausted all of tourist hotspots and landmarks (if that is even possible, there is so many), like the Eiffel Tower and the Louvre, you can move on to exploring the local places. Paris is a city of culture so you can spend your weekends attending shows or getting lost in the galleries. It's also a very friendly city, so you'll find it easy to meet new people.
Berlin, Germany
Being based in Germany will give you a wealth of opportunities for exploring. Berlin is a city that is rich in history and things to do, from visiting the Berlin Wall and Check Point Charlie to attending to one of the famous nights out, which usually last until five in the morning. If you do get tired of being based in the city, you can venture out to explore the mountains of forests in towns nearby. The best thing about Germany is that it is brilliant whatever time of year you visit, enjoy the parks in the summer and the huge Christmas markets in the winter.
Amsterdam, Netherlands
The city has grown in popularity for tourists recently, meaning that you'll be able to meet lots of young people throughout your time as an Au Pair. The city is so lively and friendly that you'll be able to fully immerse yourself in the Amsterdam way of life, cycling through the streets and visiting the local coffee shops. Au Pairing in Amsterdam will be an unforgettable experience.
For someone looking for trendy city life, Amsterdam is the place to be.
Barcelona, Spain
Barcelona is a stunning city and you get the best of everything- beach, nightlife, cultural activities. You can spend your weekends by the beach or exploring some of the famous landmarks, like the Basilica of the Sagrada and Casa Batllo. Barcelona is also famous for being an extremely friendly city with amazing food and drink, like tapas, so you won't have any problems immersing yourself in the culture.