Why a whisky portfolio could be the key to securing an early retirement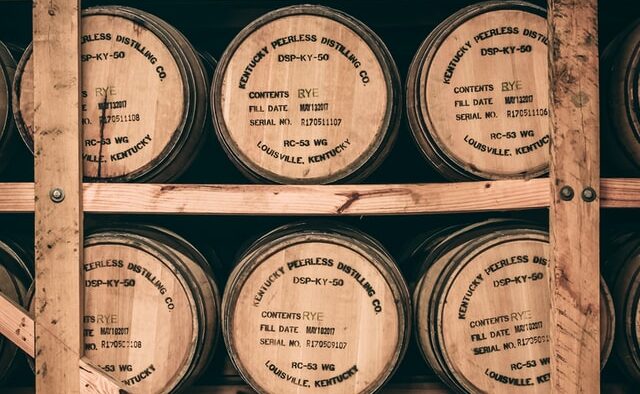 At a time when interest on cash savings are low, many people are building alternative portfolios in the hope of generating a decent return. One man is confident that his recent £25,000 outlay in whisky casks will fund his pension — and it could be a very wise move. Wine has long been the alcohol of choice when it comes to building a portfolio of rare or sought-after bottles, but whisky is fast becoming the most popular.
Whisky's value is increasing rapidly
According to multiple sources, the worth of whisky is increasing rapidly. The Wealth Report has stated that whisky's value had risen by over 550% in the last ten years. This astronomical incline is highly significant when you compare it to the value of cars and wine, which has grown by 194% and 120% respectively.
The industry has seen a steep increase in demand from the Far East, where owning special and rare editions of whisky has developed into a status symbol. In Europe and the West, many enthusiasts enjoy collecting whiskies for their character and history, while others do it because of the appeal in accumulating rare products. Some though, shockingly, buy them for the simple luxury of drinking whisky.
With waves of new distilleries opening for business, this mass increase in the value of rare and collectable whisky is only set to continue. If you want to get in on the buzz, it's worth acting sooner rather than later. However, you need to be purposeful. As explained by Hard To Find Whisky, while all whisky is created equal, some rarer whiskies rise to the top of the pile.
Whisky is easy to store
While there is clear value in collecting whisky, you might be worried about storing it in a way that does not harm its worth. However, doing so is easy with minimal cost and no requirement for any specialised equipment. Whisky is also much more durable than things like wine and will mature and gain natural value with age when stored in casks. The whisky needs only to be protected from sunlight, extreme temperatures, vibration and water damage. For extra certainty, you can even get insurance on your whisky, whether it's a collection of bottles or casks. It should be stressed also that whisky does not age in the bottle. As a result, there's far less risk in preserving it.
Another aspect that impacts the value of whisky is the volume produced, and coronavirus has naturally caused many distilleries to go into temporary discontinuation, decreasing production. During the first lockdown, The Scotch Whisky Association stated that 87% of production sites were either closed or operating at reduced capacity. In short, the coronavirus crisis meant the amount of whisky made during 2020 went down significantly. As such, casks and bottles produced last year will become a lot rarer in time, and in 15 to 20 years will be an incredibly profitable asset. Which means now truly may be the best time to buy whisky casks, while the same will be true in a few years for 2020 vintage bottles.
Overall, collecting whisky could be an ingenious way to secure an early retirement in the long run. With a global pandemic, unpredictable stock market and general uncertainty, diversifying your assets might be the safest way to secure your financial future.