Stylish Stationery For Modern Workers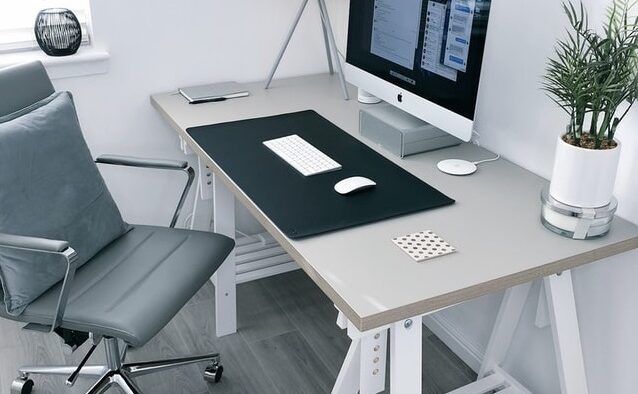 When we all started working from home, so many of the questions we asked were focused on whether or not our tech, not to mention our home broadband, was going to be up to the challenge. From webcams to microphones to keyboards, we were all in such a rush to make sure that we could survive working from home. So much so, in fact, that it's only now that we actually have time to take a step back and think about how we can make working from home a pleasurable experience, as opposed to something we endure from 9-5.
It doesn't take very much to make your home work station feel a little bit more like, well, home, and with some simple personal touches and a few treats to yourself, you can bring a little light, elegance and style to your workspace, or give someone a gift that will make them feel a little bit sharper every time they log on for that 9am meeting.
Fountain Pens, Elegant Pencils And The Proper Tools For Writing
We may all be bound to our home computers right now but that does not mean that we aren't still writing the old-fashioned way. Whether you are someone who prefers to plot your plans for big projects by hand, someone who still prefers to write letters and cards to add a personal touch, or someone who finds that you simply can't remember anything unless you write it out long-hand, you deserve to have the proper tool for the job. Say goodbye to the multipack of cheap plastic biros you bought from the supermarket and find a pen and pencil that really speaks to you. There's nothing like the feeling of writing with a stylish, ergonomic writing tool and you cannot deny that it adds a little touch of class.
A Luxury Journal For Those Treasured Memories And Big Plans
The writers among us know that it isn't all about the pen or pencil, it's about having the perfect notebook. We all have a vast array of notepads and sketchbooks littered around the house, half-used or even untouched, but those really important thoughts, memories and projects deserve something a lot more special.
If you've been looking to start the new year by turning over a new leaf of paper, or if you want to get a special present for someone who is starting a new job, then you need to look into a handmade leather bound journal. They are elegant, stylish and brilliantly versatile, the perfect must-have accessory for anyone looking to record their thoughts somewhere special. They come in a range of sizes (from pocket-sized to A-4) and styles, and at Galen Leather you can also pick up a gorgeous zipped leather portfolio to keep all your important items safe and secure in one place.
Personalised Stationery To Give Your Letters That Special Something
Think back to the holiday season just gone, and think about how much of a difference it made getting an actual card or letter from your friends and loved ones, instead of a hurried text message. The classics never go out of style, and everyone should have the proper tools for writing and sending letters at their disposal. If you want to add a touch of elegance and class to your desk, then how about personalised stationery?
It can be as ostentatious or as understated as you want, whether you want to go big and flashy with artwork or simply featuring your name and address in a handsome font. Writing letters is nothing if not personal, it's a timeless way of reaching out and showing someone that you care, and personalised stationery is the icing on the cake.
The Proper Tools To Get Organised
Let's face it, we have all struggled a little with organising our workspaces over the last year, haven't we? Everything has been so hectic that it has been tempting at times to simply leave things where they land and submit to semi-organised chaos. However, this is a new year and you owe it to yourself to start it from the best, most organised place possible, for your mental health as much as anything else.
With that in mind, it is time to find a way to better sort your stationery and there are many options available to you. If you are someone who uses a lot of pens, paper, or indeed art supplies then why not buy a wooden cabinet for your desk so that every piece has its own little home? If you're dealing with reams of printed out papers on a daily basis, then magazine files or racks can help bring a little order to the madness. You can Marie Kondo your workspace with boxes, chests of drawers and letter trays, or if you are always on the go, why not consider a luxury writer's bag to keep everything organised even when you're carrying your supplies with you?