Trendy Blazers for Men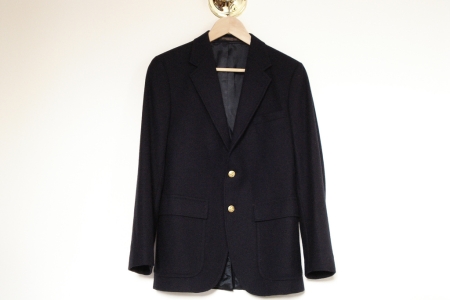 Hey guys,
I just got this new sports jacket and I had to post up a picture to see how awesome it looks!
I have a pic at the end of this article. But please, please don't scroll there yet! As always, I want to share some of my knowledge first.
The terms "blazer" and "sports jacket" are usually used interchangeably but this is actually a mistake. Both their origin and the way they look are different.
Let's take a look.
This is a classic blazer, navy blue with gold buttons:

And this is the sports jacket:
If this is the first time you ever considered wearing a trendy blazer you probably don't care too much about the difference so I'll use both terms.
Ok, back to what I bought for myself.
As I had to appear on a local television 2 days later, I NEEDED something trendy. And a men's blazer seemed like the perfect thing. I already had one but it didn't fit me anymore so I had to make an investment.
After a few hours of running back and forth through the mall, I found this one:
(Noe: this picture was taken using my phone camera. The colors are somewhat distorted.)
Awesome, isn't it?
You're probably wondering about the Popeye t-shirt. Yep, I got that the same day specifically for my sports jacket. It gives a more playful tone to the otherwise very stylish outfit.
Btw, at the TV show I didn't wear the t-shirt, it was snowing outside. I got it to update my spring wardrobe.
Blazers can be worn with a variety of items such as t-shirts, shirts (I have an AWESOME blue stripped shirt that goes awesome with my charcoal sports jacket), v-neck sweaters and more.
If you want to know more about blazers and casual outfits, check out my Be Stylish Package. It will change your style. And when your style changes, your life changes.