Stay Fit: Train Like a Model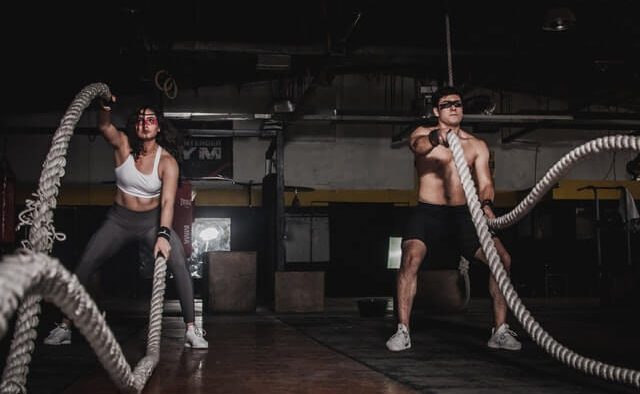 Have you ever been interested in how models manage to stay fit all year round? Is it about a healthy diet? Specific exercises? Or working out 24/7? What equipment do they have to enhance their fitness routine and work on the arms and the glutes?
To support the weight and look fit all the time, Victoria's Secret models have to train all the time. They do their best to get the wings and become a part of the famous Victoria's Secret show each year. Interested in their best workout equipment and what are the best practices and how to do them?
pexels-photo-867453.jpeg
We've prepared a list of top five recommendations Victoria's Secret models have shared in their interviews to inspire you to work out like a model too. So, what is so special about the fitness routine, you have to do to achieve a famous Victoria's Secret body look?
Angel Workout: Top 5 Fitness Tips
Many girls are dreaming of getting access to the famous supermodel workout. Everyone is interested in what is more important – the food you eat or the exercises you do. What can't be skipped to achieve a famous Victoria's Secret body look?
Let's be honest, without eating clean you can't achieve great results in a gym.
Let's be honest, without eating clean you can't achieve great results in a gym. Obviously, every supermodel has a clean diet, especially in a month or two before the show. So, if you want to achieve faster results with the recommendations, we're going to talk about below, make sure you eliminate junk food from your diet. Eat more vegetables, fruits, eggs, fish, brown rice, drink more water, etc. Only in this case, the following tips will bring you fast results. The food is the key.
pexels-photo-106877.jpeg
You need the equipment, especially if you work out at home. Get a pair of dumbbells, a pair of ankle weights, and a jump rope for cardio workouts. If you're a beginner, you don't need ankle weights. They are for someone, who has been in fitness for a while already.
For Victoria's Secret models, the core and leg workouts are especially important. So, be ready to focus on these two body parts more.
Candice Swanepoel usually does a workout with 15-20 repetition of each exercise, focusing on the intensity of the exercise instead of how fast she is doing it. Every exercise has to be done slowly. Start the program with four-five stretches to warm your body up. Then, do lunges, back leg extensions, and donkey kicks. Don't forget about deep squats. It is one of the most favorite exercises for Candice.
Devon Windsor does lots of interesting exercises for core specifically. For example, thoracic rotation, dead bug, the spider crawls, etc. She uses a stretch band a lot.
Gigi Hadid is obsessed with a body-sculpting boxing workout. She believes it is the best and the easiest way to train all body muscles at once. So, she goes to the ring and boxes with a trainer.
Now you know how Victoria's Secret angels train for the show. Get the equipment and start your workout too.