The Best Team Building Activities To Enjoy In Summer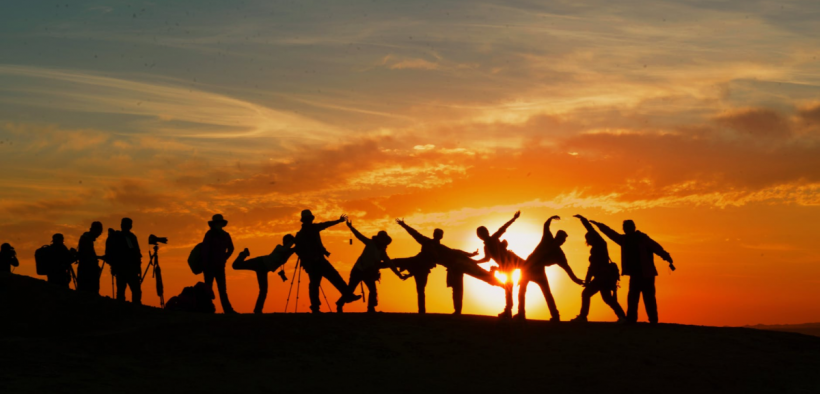 Sunshine and fresh air are the best ingredients for an amazing summer outing and corporate team building activity. Being a manager if you are looking forward to a corporate team retreat in the summers then this article is just for you.
Read on to know how you can turn this activity into a day that you all will remember.
Treasure Hunt – Well this team building activity needs no introduction. Throw in some wild riddles and clues, and get your team all over the place with the Treasure Hunt. You can organise this in your office or in a field nearby. This team building activity is one of the very enjoyable activities, that you can undertake this summer.
Beach Adventure – Speaking of summer, it is impossible to not to talk about visiting the beach. A lot of people like visiting the beach, and it is their favourite place to have a retreat. Now, what better than having your corporate team building activity at a beach itself! The environment will provide the required energy, and your team is bound to love it.
Quad Biking – Once you are at the beach, the possibilities are endless. If you want to pull in some adventure, you can organise for a quad bike event. Split your employees into various teams and let them compete. Create an obstacle course and allow everyone to interact a bit while they are on their way to the finish the race!
Build-A-Raft – This activity is a really great option for a team building event. This would allow you to enhance your team's co-working, improve communication and also test their strategy making skills. All you have to do is provide your teams with some raw material, and they have to find a way out to build a raft from it. Then take that raft into the ocean. The team with a stable raft will win.
Sand Sculpting – While you are at the beach, sand sculpting is an amazing way to bring back those childhood memories and fill up everyone with enjoyment. You can throw in a special reward with the team who builds the biggest and the most beautiful sand castle. This activity is a fun way to be creative while working towards achieving a particular result. Ready. Set. Dig!
Horsepower – It might sound odd but we can actually learn a lot from horses, therefore having a team building event or activity right in the middle of a stable is an amazing idea. You can go for  horseback riding lessons or even ask your teammates to join you for a stroll. If there are people who do not like horses that much, then seeing them struggling would be an added element of fun.
Corporate Survivor – This is your chance to outplay and outlast everyone else to be the ultimate 'corporate' survivor. However, you can try to keep this event a bit inclusive instead of exclusive. The aim here is to create an obstacle course that provides various challenges on different levels. Teams will need to work awell structured group in order to solve the obstacles and finish the course. The team with the highest scores on the scorecard will be titled as 'corporate survivors'.
Summer Camp – Well of course our list would not have been complete without this activity. If you are planning for a team building event over the weekend, then organising a summer camp is the best thing you can think of. Staying in the middle of the jungle, in camps and cooking on a bonfire is something that will help your employees connect with each other on various levels.  
So if you decide to have a team building event the summers do not forget to use inputs from this list. You can hire some really great service providers when it comes organising such amazing corporate team building activities. Get ready to have a great time!