A Look Ahead to Dance Trends 2022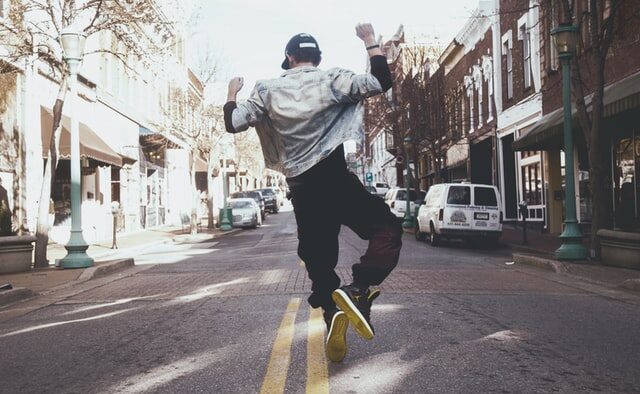 If there is any one activity that can lift your spirits from the very first beat of the music, it would be dancing. Even those who claim to have two left feet find themselves tapping away to the beat or swaying slightly in keeping with the mood of whatever song just happens to be playing. These are just the average, everyday people who have no interest in going pro, or joining a dance company, or even entering a talent show.
Now just imagine how thrilling it is for those who want to pursue some form of dancing as a hobby after so many months being shut away due to those pesky coronavirus restrictions. Are you in the mood to take a rhythmic stroll around the floor or learn to finally do some ballroom moves? If so, you may be wondering what kinds of dances are trending now and what the next year will look like out on the floor. You might be interested in what the Trend Report has to say about dances expected to trend in 2022. The report also goes on to explain who the data is collected for and why it is important within those groups.
Ballet Is Still the Reigning Monarch!
There is nothing strange about ballet being the most popular dance form year after year because literally every dance known to man has at least a core group of movements taken directly from ballet. Common steps like the arabesque have been adopted into literally every dance, which no one can dispute. Whether you are trying to work a few of the more complicated moves into a TikTok Challenge or are simply looking to school a group of younger dancers, it helps to know that there are studios around that you can rent by the hour.
Are you looking for someplace with walled mirrors, a ballet barre and the loveliest Harlequin sprung flooring that is still an industry standard? If so, you can find a Pirate studio for rent in major cities around the country. There's one in Chicago, Los Angeles, New York and with a new one opening in Texas in the very near future, there'll even be a Dallas dance studio available. You can book your studio time here.
Going Solo with Dancercise
It seems as if the world is not quite sure whether it's okay to leave the safety of home with so many different theories abounding in regard to the almost two-year long pandemic. If you are talking dance trends, it doesn't necessarily mean the kind you enjoy with a partner or a dance troupe. One thing which statisticians like those interviewing consumers for a trend report have noted is that a growing number of people are getting their exercise and entertainment at home more often than ever before. As a result, 'dancercise' has taken on whole new levels of enjoyment and people of all ages are working it out solo in front of the television or computer monitor.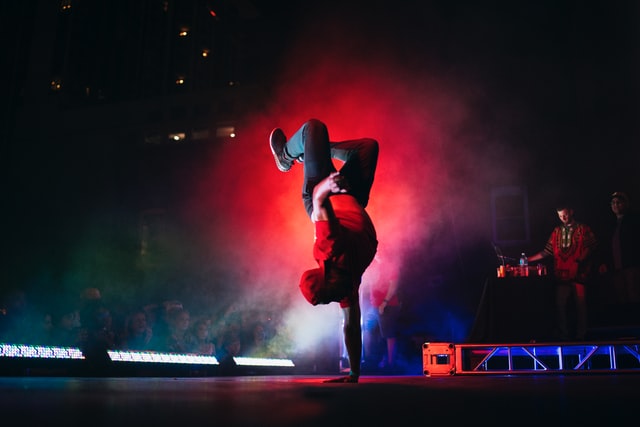 If you do a quick search on YouTube, you are likely to find dozens of newly uploaded videos for dancercise and jazzercise routines. Not only are those with a love of movement finding some kind of solace in these routines, but others who aren't yet comfortable hitting the gym are getting their aerobic workouts this way too. Who ever thought something like a pandemic would spark a bit of interest in dancing?
The Virus Isn't the Only Thing Mutating!
Doesn't it seem like the virus has taken over our lives? There isn't one aspect of daily life that isn't governed in some way or another by SARS-CoV-2, commonly referred to as COVID or the coronavirus. It seems as though you can't even sit down to a delivery pizza or a take-out from the deli without wondering if that delivery driver will be masked or if that sandwich maker has been in contact with a COVID positive person. No, it isn't exactly a fear but rather a healthy amount of protection going on, and rightly so because that little creature from the depths of darkness keeps right on mutating. Well, that is okay because it's not the only thing mutating!
Both TikTok Challenges and Fresh Takes dance moves are constantly evolving and mutating as well! Although TikTok will probably never catch up with its inspiration, YouTube, it has become a major player in the social media front. TikTok Challenges are usually a series of dance movements choreographed by those with advanced dance skills. As the moves keep rising in difficulty, a duet begins. This is where the interactive nature of social media comes into play and the dancers begin by trying to keep up with the person on the other side of cyberspace and then they go on to challenge the other person with skills and moves, getting more difficult with each passing step. This is probably the closest anyone will get to touch -dancing with a partner until the virus has mutated itself totally out of existence.
Fresh Takes – Dressing the Old with the New
Similar in approach to the dance trends of a TikTok Challenge, Fresh Takes on dance moves is as fun as it is skilled. The whole concept of the Fresh Takes dance trend is to take traditional moves and then modify them a bit so that it's quite literally a fresh take on a traditional dance. As the dance goes on back and forth through cyberspace, the moves get more and more challenging. If you didn't know better, you'd swear that the dancer you are watching is anything but talented. The way they bend and mutate traditional steps and moves suggests an unschooled dancer but if you only knew the skills needed to put a 'new jumper' over an 'old dress' you'd understand just how skilled and talented they are.
When it comes to dance trends, don't think that the movement stops in the West. For many years now, Korea has been in a love affair with pop music much like we enjoy here at home. The major difference is language, but some of the instruments and signature keys are traditionally Eastern. If you want to get a good look at the dance form arising from the Korean pop genre, check out K-Pop videos on YouTube or TikTok. It's amazing to see the slant they've put on one of the most popular genres of music and dance trending today – hip hop. Now that you know the trends for 2022, which one are you likely to try?