The Importance of Celebrating Entrepreneurial Success and Ways to Do It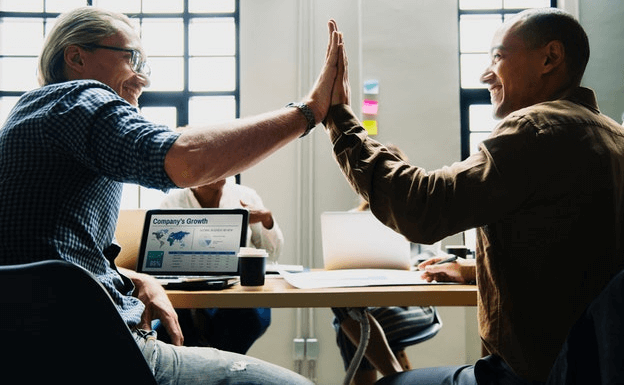 When was the last time you actually took time out to celebrate any of your life's achievements? Whether it was a promotion on the job or finishing a 5K run, no achievement is greater than the other but the real question is, what did you do to celebrate your achievements?
As a child, you celebrated your achievements all the time (with the help from your parents). From learning to walk, using the "potty," and tieing your shoes, every milestone you hit growing up was an achievement and worthy to be celebrated. As you get older, your achievements start to turn into successes, especially in the business world. Your successes become greater but the celebrations become less and less. Why is that?
Why Don't We Celebrate Success?
As an entrepreneur, your mindset is goal-focused. Once you accomplish one goal, your mind is in "go mode" to start tackling your next goal, leaving you no time to celebrate the success of accomplishing that first goal. This is the very thing where lots of entrepreneurs go wrong… not taking the time out to celebrate your success is what leads a lot of very successful entrepreneurs down the road to burnout.
As an entrepreneur, your mindset is goal-focused. Once you accomplish one goal, your mind is in "go mode" to start tackling your next goal.
It could also have something to do with your personality type. Some of the most successful entrepreneurs have certain personality types that heavily contribute to their success. These different personality types explain your strengths and weaknesses as well as why you get with (or don't get along with) certain people.
Why You Should Celebrate Success
Celebrating success attracts more success to come your way. For one, when you celebrate success, your body releases endorphins that give you that happy feeling. If you don't celebrate your success, you're essentially robbing yourself of one of the greatest feelings in the world that also reinforces success.
Because success attracts more success, it should feel natural to celebrate it. When you celebrate your success, it will not only showcase the positive aspects of your business but it will also put your business in a position where it looks desirable to others and makes them want to be associated with your company.
How to Celebrate Your Success
They say you have to work hard so that you can play even harder, Well, when it comes to celebrating success in the business world, that saying couldn't be truer… it's either go big or go home! Taking yourself out to dinner or "treating" yourself to a movie just won't do… You've worked hard to get to the level of success where you are so you need to celebrate it even harder!
Celebrate VIP Style
When it comes to celebrating VIP style, Vegas is the only place that will give you the true VIP treatment. Make your way to some of Vegas' hottest day parties to cool off. With VIP status, you'd be able to celebrate your success poolside with access to private cabanas, extensive food and drink menus, and performances by musical artists! This the ultimate way to celebrate your success!
Buy Yourself Something REALLY Nice
Now, celebrating your success doesn't mean go into debt by buying something that will eat up all the profit you made from your business… but it does mean you can splurge a little on yourself! Maybe you're not the partying type but you do like nice things…
Something like a nice timepiece for your wrist can definitely show off your success. To celebrate success, some women will buy themselves a right-hand ring. The purpose of the right-hand ring dates back many years ago to symbolize the success of single women (since the fourth finger of the left hand was reserved for marriage).
The New York Times talks about a campaign made specifically for right-hand rings. The campaign had a focus on explaining the right-hand ring saying "Your left-hand says 'we, your right-hand says 'me."
Have a Full Day of Relaxation
Being the busy entrepreneur that you are, you hardly ever give yourself a break to do anything for yourself. Instead of partying or shopping, maybe you want to celebrate your success with a full day peace and quiet. What better way to do that than to spend a day at the spa?
After all the hard work you've put into your business, you deserve a day to not think about work.
Going to the spa will allow you to relax and clear your mind, and after all the hard work you've put into your business, you deserve a day to not think about work. A trip to the spa is something you can treat yourself to anytime as well. If you can, try to make a trip to the spa at least once a month… your mind, body, spirit, and business will thank you for it.