5 Surfing Style Mistakes To Avoid On Your Winter Break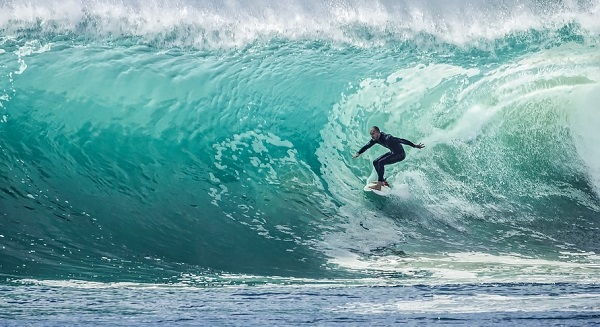 For some winter is no longer coming, it has well and truly settled with its effects in full force. While most of us prefer sitting in the warmth of our homes watching festive films, for others this extreme weather marks the starting point of catching waves in some of the world's most remote locations. From finding the perfect winter wetsuit to ensuring you have a suitable surfboard for the bigger and better waves, here a 5 surfing style mistakes to avoid on your winter break this year:
Wetsuits
Before you head out into the sea or ocean, make sure you have the right equipment for your incredibly cold surf. However, you can enjoy those incredibly ridged waves wearing a 5mm neoprene wetsuit. Ideally, your chosen wetsuit should be zipper-less to minimise the volume of flushing in the water and should be free of any tears or rips – since you'll certainly notice the cold water flooding in and weather elements drowning your body.
Start Your Session The Right Way
Now you have found a wetsuit with good warm lining, it's time to start your pre-session workout. While a practiced pre-surf session workout will do wonders at any time of year, it's especially great in the winter months. Not only does a pre-session workout get your heart pumping and pulse rating, warming up your muscles, but it keeps your brain alert for longer too.
Moisturise
While it is important to moisturise any time of the year, moisturizing in a cold climate is a must for soft, healthy-looking skin. After all, no-one likes dry snakelike lips! The denser the moisturiser, the better! Before your surfing session, put a thick layer of Vaseline over the top of your moisturizer to lock it into place throughout your session and repeat this step once you have showered post-surf.
Surfboards
As well as the early sunsets, winter usually brings bigger and even better waves than the summer. After all, why else would you brave the icy waters? With a bewildering array of colourful surfboards available to buy online, choosing the perfect winter surfboard requires more than choosing the first board you lay your eyes on.
There is a theory that cold water is denser than that which has warmed to the sun, meaning that you might need some additional support to get into the waves.
In order to battle against the bigger and better winter waves, choose a surfboard larger than usual and with increased volume compared to your normal summer board.
Keep Moving!
During the session of catching the waves, make a conscious effort to keep moving. The more you move, paddle and swish your arms around, the warmer you will be! Plus, your body will pump more warm blood around your hands and feet, to keep your thermoreceptors located beneath the skin aware of the changes in temperature.
When you're sitting on your bigger-than-usual board, tuck your hands into your armpits to keep them warm or keep your arms firmly down at your sides with your hands turned away from your body and juggle your shoulders up and down. You might look like you're trying to imitate a penguin, but you'll immediately feel the warm blood rushing into your hands!