Affording Fashion: How You Can Pick Up Those Perfect Pieces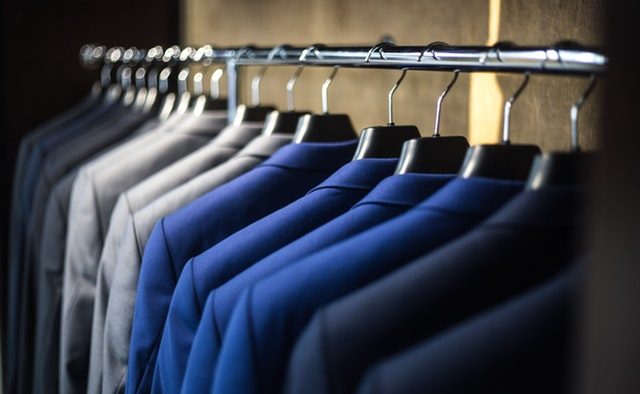 Almost every girl dreams of having the perfect designer wardrobe, with pieces from Chanel, Dior, Armani and more hung pristine on their hangers, with the matching shoes and jewellery all available in the biggest walk-in wardrobe their friends have ever seen. But that isn't always possible when you're on a budget. While you may require a loan in the event of a financial emergency, ensuring that you shop smart when it comes to your clothes is imperative to help you to save money while also looking as stylish as possible. Here, we're putting together a quick guide on how you can afford fashion and pick up the perfect pieces without the price tag.
Analyse Your Lifestyle
Before you hit the shops, you're going to want to ensure that you analyse your lifestyle to determine the types of clothes that you need, so your wardrobe matches your lifestyle requirements. If you're a regular nature walker and night club-avoider then a selection of little black dresses and heels making up the majority of your wardrobe is probably not going to be very beneficial. Determine what your regular activities are (in work and outside of work), determine the types of outfits that you needed over the past month, and then look at the bigger picture – what do you really need, and what can perhaps be put off for a later time. This way, you can shop smart, and purchase the items that you really will wear as opposed to items that will sit in your wardrobe collecting dust.
Maximum-Impact Pieces
Versatility should be a key factor in your wardrobe, and this is one of the best ways for you to be able to afford fashion. What would you choose for your fashion 'starter-kit'? If you like to rock a smart casual look all year round, then a blazer or two and a pair of black brogues could be the ideal choice. If you're looking for a more relaxed look for meets with friends, shopping and just an overall versatile look that you can dress up or down, then ripped skinny jeans and a leather jacket could be the ideal choice. You want to ensure that your items are smack bang in the middle of dressed up or dressed down, so you can get the most wear out of them. This is the ideal way to ensure that you are picking up the perfect pieces and ensuring that the cost of your wardrobe is a minimal as possible.
Compare High-Street Prices With Designer Prices
One thing to consider when it comes to shopping for your wardrobe is the price difference between a designer statement piece and a similar item from the high street. Price is not always an indicator of quality, as this is entirely dependent on the material and the manufacturer of the clothing, not necessarily the brand. However, you may find that some stores, such as Banana Republic, which you can find on the high street offer products for prices that are not too dissimilar to that of some of the bigger designer brands. Compare each item you are looking to purchase and shop around – it may be worth an extra £20 to purchase a designer item or you may find a similar item in a vintage store for a fraction of the price with similar levels of quality!
You may find a similar item in a vintage store for a fraction of the price with similar levels of quality!
Affording fashion doesn't have to be difficult. Ensuring that you are purchasing items that you will wear time and time again, in a variety of situations, and comparing prices across the market can allow you to pick up the pieces that you want in your wardrobe for a price that you can afford.