Emerging Celebrity Favourite Brand Manière De Voir!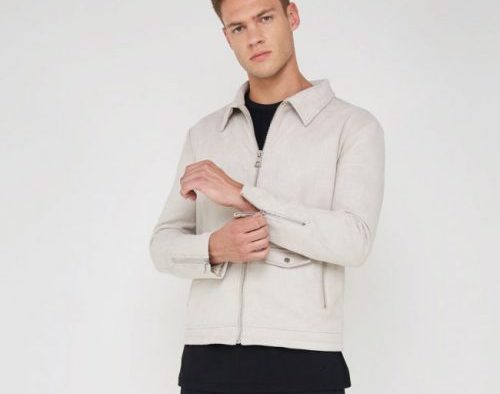 A brand that is grabbing our attention and one to certainly look out for is Maniere de Voir, an up and coming online fashion brand fusing contemporary trends with a cool, minimalist edge. Surprisingly affordable too for the innovative garment construction and high quality fabric! Designed in England, they inspire to craft quality, fashion forward clothing and aim to create a social community with other customers and followers of fashion.
Their pieces have recently been spotted on several celebrities including Little Mix's Leigh-Anne Pinnock, Love Island's Olivia Buckland and most recently, 'hot felon' Jeremy Meeks, the naughty boy who shot to fame thanks to his modelesque mug shot. He was spotted in this Daily Mail Article strolling through Heathrow Airport (and that is as far as he got into London it seems ☹) wearing the brand's Suede Trucker Jacket, a modern and cool statement piece that still retains some edge and ruggedness thanks to its khaki colour and suede fabric.
Suede and khaki are having a bit of a revival right now, as is all military style clothing. Spotted at Alexander Wang, Kenzo and Christian Dior, Khaki is one of Spring/Summer 17's biggest trends and we think this jacket would be the perfect piece to jump on the bandwagon with.