Fashion Handbag Trends for this Fall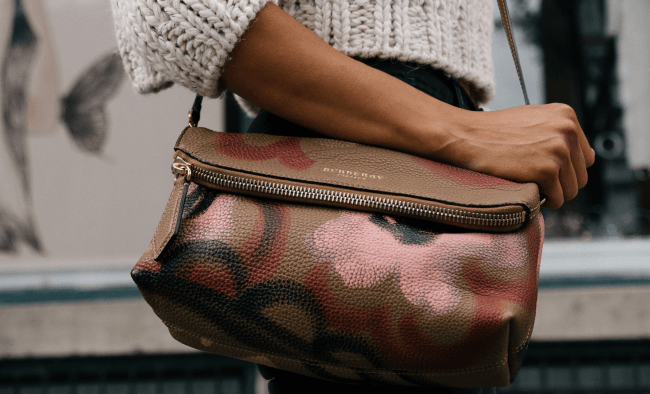 As the nights draw in and the leaves change colour, you might be looking to make a change of your own. You'll find that your summer handbag just isn't up to the task of hauling around everything you need to cope with the weather that the fall throws at you. The good news is that you can still stay on-trend with fall fashion handbags without sacrificing practicality. Here are a few of the defining designs of the season that you should set your sights on.
Bucket & Barrel Bags
It may not sound particularly glamorous, but first bucket and now barrel-shaped bags are gaining attention in the most fashionable parts of the world, with design house like Givenchy fuelling interest in this capacious configuration. Some bucket and barrel bags go for a simple leather finish, echoing the look and feel of a classic satchel. Others opt for a different exterior, topped off with suede detailing and a clasp to keep the contents from spilling out if you have to run for the subway.
Fringes & Tassels
Another feature that's cropping up all over the place at the moment is the addition of tassels and fringes to typical handbag designs. This trend has sunk its teeth into other parts of the fashion world this year, so it's perfectly possible to match an appropriately adorned bag with a set of similarly swish earrings. Brands like Salar, Fendi and Brunello Cucinelli have all put their own spin on fringed and tasselled bags. You can even buy a separate strap to add to an existing bag if you want to follow this trend at a lower price point.
Brands like Salar, Fendi and Brunello Cucinelli have all put their own spin on fringed and tasselled bags.
Furriness
Nothing will make you feel warmer or more comforted as summer slips away than a handbag that has a furry exterior. Classic leopard print options from Dolce & Gabbana are the spearhead of this movement, with many other designers choosing to add a touch of fluffiness to their totes.
The good news is that even the high end houses go for faux fur these days, so you can stroke away without worrying about from where the material has been sourced. Furry bags may have been en vogue for over a year, but they are still continuing to gather a following at the moment and will remain relevant well into 2019.
Chunky Chain Handles
Chain-handled bags have been around for decades, but the links tend to be small and tightly knit. In 2018, more designers are going big and bold with their chains, adding large, loop-like links that definitely stand out from the crowd.
The main downside of these larger links is that they have a tendency to pinch together and potentially lead to discomfort if held directly against the uncovered skin. Thank goodness that fall has arrived and you will probably wearing a coat to keep out the cold, since this will double up as a great way to prevent getting caught out if you buy a bag with a chunky chain handle.