Traveling to Ireland for the First Time: What to Know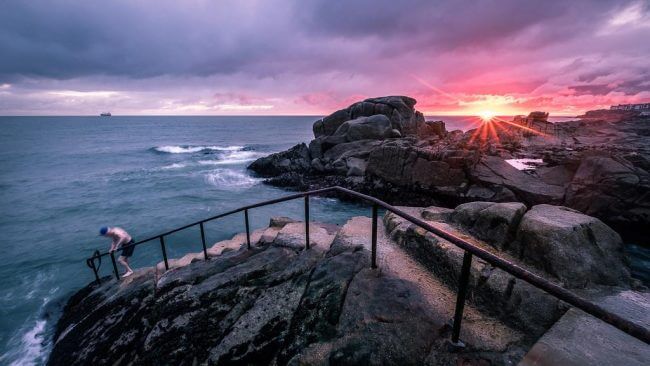 Traveling to Ireland for the first time is an exciting experience with the anticipation of all that vibrant green, countless medieval castles, golden beaches, and, of course, Guinness, along with countless pubs for enjoying a pint or two while enjoying live music. But to make the most of your trip, there are a few things you should know first.
When to Go
Anytime is a good time to go to the Emerald Isle, but the shoulder seasons, particularly late spring and early fall, are arguably the very best. Keep in mind that summer doesn't necessarily bring sunshine, in fact, in some years it rains incessantly this season and you're pretty much guaranteed to be shuffling among countless other tourists at Blarney Castle, the Cliffs of Moher, and just about every other popular attraction. No matter when you go, it's probably going to rain at some point. Even if you purchased one of the houses for sale in Jacksonville, FL and have gotten used to day after day of sun, the rain isn't really that bad, just bring the appropriate gear and be prepared to take things as they come.
There's a good chance that you'll get the best of both worlds with decent weather, a more relaxed atmosphere and many popular attractions will still be open, if you visit in May or mid-September through about mid-October.
Where to Stay
There are a wide range of accommodation options to choose from in Ireland, with everything from basic hotels to five-star resorts, medieval castles, vacation rentals and bed-and-breakfasts (also known as guesthouses). A bed-and-breakfast is a popular choice with more than 1,000 of them found throughout the country. B&Bs are where you'll generally find the most warm and welcoming stay and get a better feel for the local culture. If your budget allows, you might consider changing things up a bit by staying a night or two at a castle (some are relatively affordable like Abbeyglen Castle Hotel in Clifden), and the rest of the time at a B&B.
Where to Go
It would be impossible to pick just one spot in Ireland to visit, but whatever you do, plan to spend time outside of the city, Dublin that is. While it does have lots to offer, you're going to find that postcard-perfect scenery, and a more authentic Irish experience, elsewhere. If you're short on time, Wicklow National Park is just a 40-minute drive away and home to soaring mountains and the monastic settlement of Glendalough, established in the 6th-century.
It would be impossible to pick just one spot in Ireland to visit, but whatever you do, plan to spend time outside of the city of Dublin.
The Ring of Kerry is a popular tourist trail, but it's also one of the most scenic of all Irish routes, stretching for 120 miles in southwest region of Ireland with jaw-dropping vistas that include countless waterfalls and rugged cliffs that plunge down to golden beaches framed by crashing turquoise-hued waves. The Dingle Peninsula is also stunning with its lush green hills and a backdrop of mountains forming its spine, including Mount Brandon, Ireland's second highest peak. It's also famous for its high concentration of ancient ruins, including ring forts.